INSPIRE
AMERICAN DANCE FESTIVAL & THE UNCERTAIN MUSEUM / Three groups of about 75 visitors watched American Dance Festival composition lab students perform an organic dance inspired by the light and space of Olafur Eliasson's The uncertain museum. Photo by J Caldwell | View slideshow

INTERACT
INTERACTIVES / Visitors to Olafur Eliasson's The uncertain museum are telling us why they visit museums (view album) and answering other questions at stations in the gallery. Just outside the installation, a digital camera lets you document your experience (image gallery). At home, you can play the role of curator with our Create Context game.

LISTEN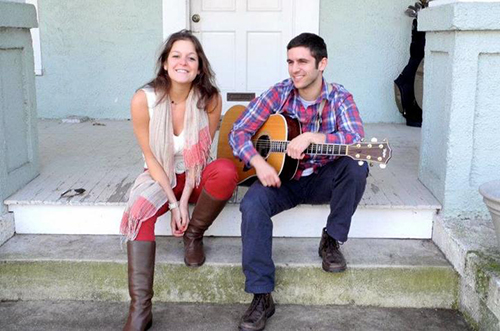 SUMMER DAYS NASHER NIGHTS / Live and Local Thursday, August 9, 5 PM / Live music by local acoustic duo TenOhFive Urban. Thursday's cafe menu will feature produce from the Duke Campus Farm. For cafe reservations visit us online or call 919-684-6032. Details and a complete Summer Days Nasher Nights schedule.
Thursday, August 16 - Dinner and a Movie, The Last Supper (1995, Stacy Title, 92 minutes). The free film begins at 7 PM in the lecture hall.
Summer Days Nasher Nights is sponsored by


LOOK
ARTIST WILLIAM CORDOVA / Cordova is transforming a gallery at YBCA, San Francisco, with Smoke Signals, an architectural installation with a skeletal structure resembling wooden scaffolding that incorporates 35-mm slide film projections. The exhibition opens October 26, 2012. Cordova's work is well known at the Nasher, inspiring us in four exhibitions since 2007. His monumental column of vinyl records, Greatest Hits, is part of our permanent collection and traveling show, The Record: Contemporary Art and Vinyl, currently on view at the Henry Art Gallery, Seattle, through October 7, 2012.

CREATE
SUMMER MAKE AND TAKE / Tuesday, August 7, 10 AM - 12 PM and Thursday, August 9, 5-7 PM / Explore the museum with your hands. Use modeling clay to make your own animal figure similar to those on display in the Containing Antiquity exhibition. Free and open to all ages. No reservation necessary. Photo by J Caldwell

PRESS SHOP
STUNNING VIDEO BY THE INDY / "Such interdisciplinary thinking seems to be the order of the day in the Triangle arts scene, and it's exciting to see organizations as large as ADF and the Nasher devoting such effort to collaboration and curiosity." -- Chris Vitiello in the Independent Weekly. Read more. IMAGE: Independent Weekly/D.L. Anderson video still
IN THE STORE / Save online and when you visit the Nasher Museum Store. Nasher Museum Members enjoy a 10% discount in the Nasher Museum Store and Nasher Museum Cafe, and receive free, unlimited admission and special invitations and subscriptions to our full-color calendar and post card mailings. Become a member! Join online, call 919-684-3411 or visit the museum information desk.

Image for VOTE: Mark Bradford, Soccer Ball Bag 4, 2011. Nylon string and paper on soccer balls, 50 x 26 x 26 inches (127 x 66 x 66 cm). Collection of Suzanne and Howard Feldman, New York. Courtesy of the artist and Sikkema Jenkins & Co., New York. © Mark Bradford.
Nasher Museum exhibitions and programs are generously supported by the Mary Duke Biddle Foundation, the late Mary D.B.T. Semans and James H. Semans, the late Frank E. Hanscom III, The Duke Endowment, the Nancy Hanks Endowment, the Courtney Shives Art Museum Fund, the James Hustead Semans Memorial Fund, the Janine and J. Tomilson Hill Family Fund, the Neely Family Fund, the E. T. Rollins, Jr. and Frances P. Rollins Fund for the Nasher Museum of Art at Duke University, the Marilyn M. Arthur Fund, the Sarah Schroth Fund, the George W. and Viola Mitchell Fearnside Endowment Fund, the Gibby and Michael B. Waitzkin Fund, the K. Brantley and Maxine E. Watson Endowment Fund, the Victor and Lenore Behar Endowment Fund, the Margaret Elizabeth Collett Fund, the Nasher Museum of Art General Endowment, the Office of the President and the Office of the Provost, Duke University, and the Friends of the Nasher Museum of Art.
© 2000-2012 Nasher Museum of Art at Duke University. Unauthorized use is prohibited.
ON

VOTE
Mark Bradford's work, Soccer Ball Bag 4, has us thinking about the Olympics. Which of the following was not a real Olympic sport? (Click to answer)
-Tug-Of-War
-Live Pigeon Shooting
-Swimming Obstacle Course
-Trampoline
-Hop Scotch


Last week's survey
: We asked which South American artist in our permanent collection was from Brazil. Most of you answered correctly, with
Vik Muniz
.

SUPPORT
Join
Join, renew, upgrade or give the gift of membership
online
or by calling 919-684-3411.
Give
Become a supporter. Individuals, corporations and foundations can call 919-668-3527 for further information.

VISIT
Location
Hours
Mon - closed
Tue, Wed, Fri, Sat - 10 AM to 5 PM
Thu - 10 AM to 9 PM
Sun - Noon to 5 PM
Admission
General admission to the Nasher Museum is $5 ($4 for Seniors). Admission is FREE for Nasher Museum members, children 15 and under, Duke students, faculty and staff with Duke I.D. and Duke Alumni Association Members with Alumni Membership Card. Thursday, 5-9 PM admission is free for all.