WATCH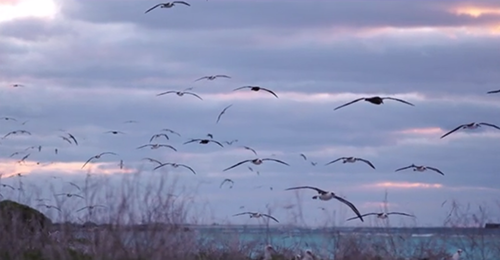 FREE FILM / MIDWAY: MESSAGE FROM THE GYRE / Thursday, October 31, 7 PM - Nasher Museum Auditorium /
Watch a work-in-progress film (
view trailer
) by artist and cultural activist Chris Jordan, who documents the plight of thousands of albatrosses who mistake floating plastic trash for food. Panel discussion with Jordan, environmental artist Bryant Holsenbeck and Duke doctoral student Pinar Yoldas on Wednesday, October 30, at 7 PM, at Duke's Center for Documentary Studies. Both events are part of the annual Duke Arts Festival, which this year focuses on sustainability. More information:
arts.duke.edu/artsjournal

TALK
FIRST THURSDAY / Thursday, November 7, 6 PM /
Meet artist and Duke Professor
Pedro Lasch
, whose work
LATINO/A AMERICA
  is part of the installation 
Pedro Lasch, Susan Harbage Page and Yinka Shonibare
. Cash bar at 5:30 PM; Gallery talk at 6 PM.

LEARN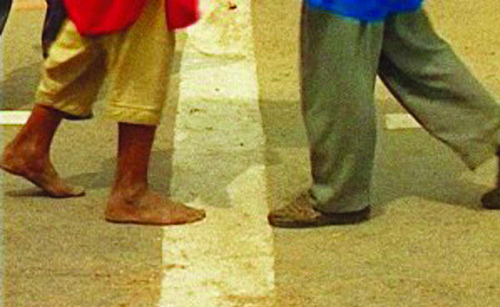 ART WITH THE EXPERTS - DURHAM COUNTY LIBRARY / Monday, November 11, 7 PM /
Juline Chevalier, Curator of Education, and Sumathi Ramaswamy, Duke professor of History, present a talk on the Nasher Museum's current exhibition, 
Lines of Control: Partition as a Productive Space
.
This event is at the Southwest Regional Library Branch of the Durham County Library, 3605 Shannon Road, Durham, North Carolina 27707.

BLOG SHOP
FROM OUR BLOG / Fans of the Nasher Museum have probably heard of Nigerian afrobeat pioneer Fela Kuti, but, unless you are in a circle of crate-digging music aficionados, this is probably the first time you've heard the name William Onyeabor, electro disco funk recording artist and fellow countryman of Kuti. Read more.
IN THE STORE / New! Nasher Museum exhibition banners are transformed into handsome tote bags, iPad covers and luggage tags.

Save online and when you visit the Nasher Museum Store. Nasher Museum Members enjoy a 10% discount in the store and cafe, and receive free, unlimited admission and special invitations and subscriptions to our mailings. Become a member! Join online, call 919-684-3411 or visit the museum information desk.

Banner image: Yinka Shonibare, MBE, Scramble for Africa (detail), 2003. Fourteen life-size fiberglass mannequins, fourteen chairs, table, and Dutch wax printed cotton; overall: 52 x 192 1/8 x 110 1/4 inches (132.1 x 488 x 280 cm). The Pinnell Collection, Dallas, Texas. © Yinka Shonibare MBE. All Rights Reserved, DACS 2013. Commissioned by the Museum for African Art, New York. Photo by J Caldwell
Image for CELEBRATE: Doris Duke Foundation for Islamic Art, Honolulu, Hawai'i. Photo by David Franzen, 1999.
Image for TALK: Pedro Lasch, LATINO/A AMERICA (detail), 2003/2013. Mixed-media installation, dimensions variable. Courtesy of the artist. © Pedro Lasch. Photo by J Caldwell
Image for LEARN: Amar Kanwar, Trilogy: A Season Outside (still), 1997. Video (color, sound), 30:00 minute loop. Courtesy of the artist and Marian Goodman Gallery, New York and Paris.
Nasher Museum exhibitions and programs are generously supported by the Mary Duke Biddle Foundation, the late Mary D.B.T. Semans and James H. Semans, the late Frank E. Hanscom III, The Duke Endowment, the Nancy Hanks Endowment, the Courtney Shives Art Museum Fund, the James Hustead Semans Memorial Fund, the Janine and J. Tomilson Hill Family Fund, the Trent A. Carmichael Fund for Community Education, the Neely Family Fund, the E. T. Rollins, Jr. and Frances P. Rollins Fund for the Nasher Museum of Art at Duke University, the Marilyn M. Arthur Fund, the Sarah Schroth Fund, the George W. and Viola Mitchell Fearnside Endowment Fund, the Gibby and Michael B. Waitzkin Fund, the K. Brantley and Maxine E. Watson Endowment Fund, the Victor and Lenore Behar Endowment Fund, the Margaret Elizabeth Collett Fund, the Nasher Museum of Art General Endowment, the Friends of the Nasher Museum of Art, and the Office of the President and the Office of the Provost, Duke University.
© 2000-2013 Nasher Museum of Art at Duke University. Unauthorized use is prohibited.
ON

READ
Take part in two discussions of Orhan Pamuk's book
My Name Is Red
(you need not have read the book to enjoy the discussions) on
Wednesday, November 13, 11 AM,
and
Sunday, November 17, 2 PM (with talk by translator Erdag Goknar),
at the Nasher Museum.


My Name Is Red
and other books from our discussion series are available in the Nasher Museum Store.
Complete book discussion
schedule
.

CELEBRATE
Last chance to purchase tickets!

A Night at Doris Duke's Shangri La Saturday, November 9, 7 PM

Join us for the event of the year, the Nasher Museum's Annual Benefit Gala to celebrate Doris Duke's Shangri La: Architecture, Landscape and Islamic Art.

SUPPORT
JOIN
Join, renew, upgrade or give the gift of membership
online
or by calling 919-684-3411.
GIVE
Become a supporter. Individuals, corporations and foundations can call 919-668-3527 for further information.

VISIT
Location
Hours
Tue, Wed, Fri, Sat - 10 AM to 5 PM
Thu - 10 AM to 9 PM
Sun - Noon to 5 PM
Mon - closed
Admission
General admission to the Nasher Museum is $5 ($4 for Seniors). Admission is FREE for Nasher Museum members, children 15 and under, Duke students, faculty and staff with Duke I.D. and Duke Alumni Association Members with Alumni Membership Card. Thursday, 5-9 PM admission is free for all.

Admission is also FREE to all active duty military personnel and up to five family members, with military ID: Geneva Convention common access card (CAC), a DD Form 1173 ID card, or a DD Form 1173-1 ID card.