LEARN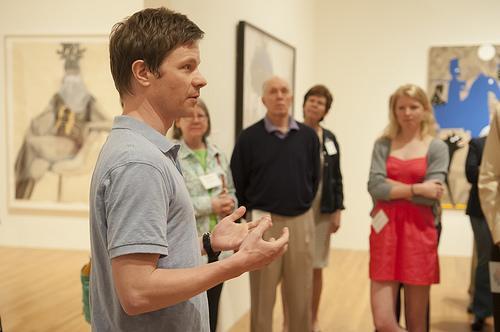 ART WITH THE EXPERTS

DURHAM COUNTY LIBRARY MAIN BRANCH / Monday, March 30, 7 PM /
Join Chief Curator Trevor Schoonmaker for a discussion on 
Open This End
. This event is at the 
Durham County Library Main Branch
, 300 N Roxboro St, Durham, NC 27701.
DURHAM COUNTY LIBRARY MAIN BRANCH / Wednesday, April 1, 6 PM /
Join artists Stacey L. Kirby and Hong-An Truong for a discussion on 
Area 919.
This event is at the 
Durham County Library Main Branch
, 300 N Roxboro St, Durham, NC 27701.

WATCH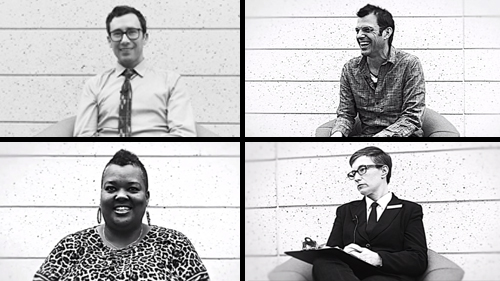 AREA 919
/ We have added
four
more interviews with artists whose works are part of
Area 919: Artists in the Triangle
. We hear from photographers Harrison Haynes and Jeff Whetstone, as well as visual artist Stacy Lynn Wadell and interdisciplinary artist Stacey L. Kirby. The entire playlist of videos is on
YouTube
and the complete interviews can be read on our
blog
.

LISTEN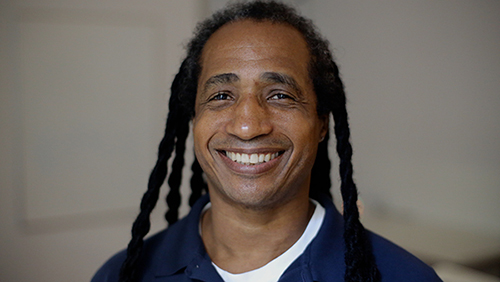 FROM OPPOSITION TO EMPATHY: A CONVERSATION WITH MARCO WILLIAMS / Wednesday, March 25, 7 PM
/ Duke's Center for Documentary Studies presents a free public talk at the Nasher Museum with documentary filmmaker Marco Williams, the 2014–15 Lehman Brady Visiting Joint Chair Professor in Documentary Studies and American Studies at Duke and UNC-Chapel Hill. The 2014 
Guggenheim Fellow
 show excerpts from his films to illustrate his approach to navigating storylines where his main characters are often in direct opposition to one another. More info:  
CDS Porch
.

VIEW
COLOUR CORRECTION: BRITISH AND AMERICAN SCREENPRINTS, 1967-75

EXHIBITION OPENING: / Thursday, April 2, 10 AM
/ The Nasher Museum presents an exhibition of screenprints from the era of war protests, the hippy movement and psychedelic culture. 
Colour Correction: British and American Screenprints, 1967-1975
, drawn mostly from the museum's collection, focuses on a period of experimentation and productivity that many art historians call the "golden age" of screenprinting.
CURATOR TALK WITH MARSHALL PRICE / Thursday, April 2, 7 PM
/ Cash bar and reception.

WORKSHOP
FREE K-12 EDUCATOR WORKSHOP / Tuesday, April 7, 4 - 7 PM /
This workshop will focus on the upcoming exhibition 
Colour Correction: British and American Screenprints, 1967-75
. Marshall Price, Nancy Hanks Curator of Modern and Contemporary Art, will give an introduction to the exhibition. This program will also include an opportunity to screenprint, time to explore the exhibition independently and a light reception with wine. Participants will receive partial CEU credit and interdisciplinary curriculum-based materials to use in the classroom.
Register by Friday, April 3.

PRESS SHOP
PRESS /
"New Nasher Museum partnership gives tours to families facing early-stage Alzheimer's." -Today@Duke 
More
.
IN THE STORE
/ Save online and when you visit the
Nasher Museum Store
. Nasher Museum Members enjoy a 10% discount in the store and cafe, and receive free, unlimited admission and special invitations and subscriptions to our mailings. Become a member! Join online, call 919-684-3411 or visit the museum information desk.

Banner: Lavar Munroe, Shank, Tape, First-Aid Kit (detail) from the series The Footprints Go This Way and Then They Return (detail), 2014. Pencil, marker, band-aids, embossed seal, liquid paper, staples, latex paint, stickers, and collage on paper. Courtesy of the artist. © Lavar Munroe. Photo by J Caldwell.

VIEW: Liliane Lijn, Koan – Cuts III, 1971. Screenprint with collage on paper, 22 x 31 1/2 inches (55.9 x 80 cm). Collection of the Nasher Museum of Art at Duke University, Durham, North Carolina. Gift of Mr. Kenneth Dorman, 1980.104.3. © Liliane Lijn. All Rights Reserved, DACS, London and ARS, New York. Photo by Peter Paul Geoffrion.
LEARN, WATCH, TOUR, PRESS, WORKSHOP and SHOP photos by J Caldwell.
Nasher Museum exhibitions and programs are generously supported by the Mary Duke Biddle Foundation, the late Mary D.B.T. Semans and James H. Semans, the late Frank E. Hanscom III, The Duke Endowment, the Nancy Hanks Endowment, the Courtney Shives Art Museum Fund, the James Hustead Semans Memorial Fund, the Janine and J. Tomilson Hill Family Fund, the Trent A. Carmichael Fund for Community Education, the Neely Family Fund, the E. T. Rollins, Jr. and Frances P. Rollins Fund for the Nasher Museum of Art at Duke University, the Marilyn M. Arthur Fund, the Sarah Schroth Fund, the George W. and Viola Mitchell Fearnside Endowment Fund, the Gibby and Michael B. Waitzkin Fund, the K. Brantley and Maxine E. Watson Endowment Fund, the Victor and Lenore Behar Endowment Fund, the Margaret Elizabeth Collett Fund, the Nasher Museum of Art General Endowment, the Friends of the Nasher Museum of Art, and the Office of the President and the Office of the Provost, Duke University.
© 2000-2015 Nasher Museum of Art at Duke University. Unauthorized use is prohibited.
ON

INTERACT
Visitors are invited to experience Stacey L. Kirby's latest work 
Power of the Ballot 
(2014), part of 
Area 919: Artists in the Triangle
. This "performative interaction" asks visitors to consider "What obstacles do you overcome to vote?" Chief Precinct Officer Kirby and/or her Precinct Officers of the Interior will be at the Nasher Museum activating her performance installation throughout the run of the exhibition.
Complete performance schedule
.

PARTICIPATE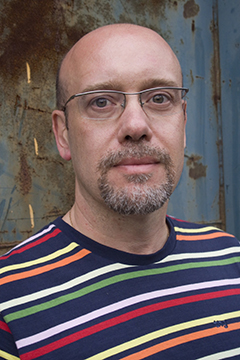 GLOBAL BRAZIL CONFERENCE KEYNOTE SPEAKER: ROBERTO CONDURU
Thursday, March 26, 6 PM
Art historian and scholar Roberto Conduru will give the keynote talk, "Indices of Africa in Brazilian Art of the 1960s and 1970s," for the 
Global Brazil Conference at Duke
. 

CELEBRATE
Learn about how the Nasher Museum makes art available to families on Free Family Days from
The Herald Sun
.

TOUR
TOUR WITH YOUR TOT
Thursday, April 2, 11 AM
No reservations necessary. Please bring children in a carrier or a stroller. Adults pay $5 admission. Museum members and tots are free.

CAPTURE
CALL FOR PHOTOS
Now through April 15
The Power Plant Gallery and Duke's Center for Documentary Studies are seeking photos captured on cell phones (and other hand-held devices) of Durham County for a summer exhibition, "Phone Home Durham."
More info
.

SUPPORT
JOIN
Join, renew, upgrade or give the gift of membership
online
or by calling 919-684-3411.
GIVE
Become a supporter
online
. Individuals, corporations and foundations can call 919-668-4063 for further information.
All gifts and memberships are 100% tax-deductible.

VISIT
Location
Hours
Tue, Wed, Fri, Sat - 10 AM to 5 PM
Thu - 10 AM to 9 PM
Sun - Noon to 5 PM
Mon - closed
General admission
$5 Adults
$4 Seniors (65 and older)
$3 Non-Duke students with student ID

FREE ADMISSION:
Nasher Museum members
Children 15 and under
Duke students, faculty and staff with DukeCard or Duke Medicine ID
Duke Alumni Assoc. Members with Alumni Membership Card
Every Thursday evening, 5-9 PM

Admission is also FREE to all active duty military personnel and up to five family members, with military ID: Geneva Convention common access card (CAC), a DD Form 1173 ID card, or a DD Form 1173-1 ID card.