NASHER MUSEUM OF ART AT DUKE UNIVERSITY
@NasherMuseum no. 160 / Poemfield No. 2
Experimental Animation at the Dawn of the Digital Age
British and American Film Shorts, 1967-75
Thursday, July 30, 7-9 PM
In conjunction with
Colour Correction: British and American Screenprints, 1967-75
, the Nasher Museum presents an evening of rarely screened British and American experimental animated short films from the same period. 
Learn more
.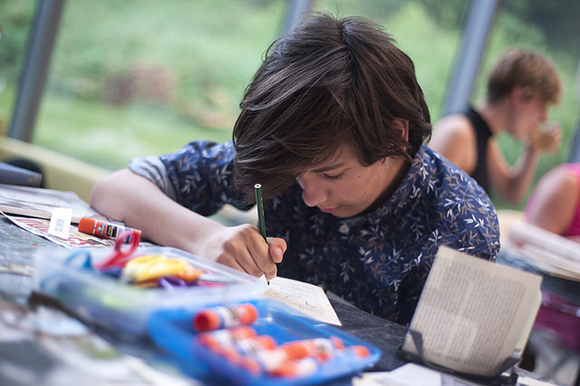 Nasher Creates

Kid Studio: Tuesday, August 4, 10 AM-Noon /
more details
Kid Studio: Tuesday, August 11, 10 AM-Noon with photographer J Caldwell /
more details
Nasher Uncorked: Summer Wine Tasting
Thursday, August 6, 6 PM
Join us to taste wines from the Tryon Beverage portfolio. Meet up with friends for a casual evening or meet new friends during conversation with museum staff. Tasting pass is $5 and includes a $5 coupon redeemable with purchase of a dinner entrée in the museum café. Proof of age ID required for winetasting; non-alcoholic beverages available.
Music and Brunch in the Café
Sunday, August 9, Noon-2 PM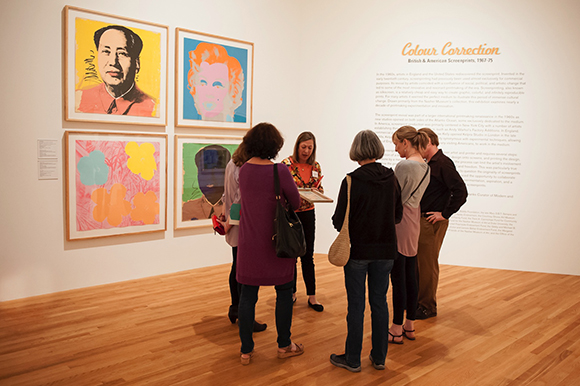 Upcoming Tours
Public Tours
/ Thursdays, 6 PM, Sundays, 2 PM /
more details
.
Tour with your Tot
/ Thursday, August 6, 11 AM /
more details
.
Stan VanDerBeek,
Poemfield No. 2
(detail), 1971, 6 min. Fair Use.
Corks
by Gianni Dominici.
CC BY 2.0
. All other photos by J Caldwell.
Nasher Museum exhibitions and programs are generously supported by the Mary Duke Biddle Foundation, the late Mary D.B.T. Semans and James H. Semans, the late Frank E. Hanscom III, The Duke Endowment, the Nancy Hanks Endowment, the Courtney Shives Art Museum Fund, the James Hustead Semans Memorial Fund, the Janine and J. Tomilson Hill Family Fund, the Trent A. Carmichael Fund for Community Education, the Neely Family Fund, the E. T. Rollins, Jr. and Frances P. Rollins Fund for the Nasher Museum of Art at Duke University, the Marilyn M. Arthur Fund, the Sarah Schroth Fund, the George W. and Viola Mitchell Fearnside Endowment Fund, the Gibby and Michael B. Waitzkin Fund, the K. Brantley and Maxine E. Watson Endowment Fund, the Victor and Lenore Behar Endowment Fund, the Margaret Elizabeth Collett Fund, the Nasher Museum of Art General Endowment, the Friends of the Nasher Museum of Art, and the Office of the President and the Office of the Provost, Duke University.
2001 Campus Drive, Durham, NC 27705 (
Map
) |
nasher.duke.edu
| 919-684-5135
Visit
Exhibitions
Calendar
Café
Join
Support
© 2000-2015 Nasher Museum of Art at Duke University. Unauthorized use is prohibited