NASHER MUSEUM OF ART AT DUKE UNIVERSITY
@NasherMuseum no. 167 / Go Set a Watchman
Book Discussion: Go Set a Watchman by Harper Lee
Wednesday, September 16, 11 AM and Sunday, September 20, 2 PM
The museum will host two book discussions on 
Go Set a Watchman
 by Harper Lee. Visitors are encouraged to read the book prior to the discussions. Books are available for purchase in the 
Nasher Museum Store
.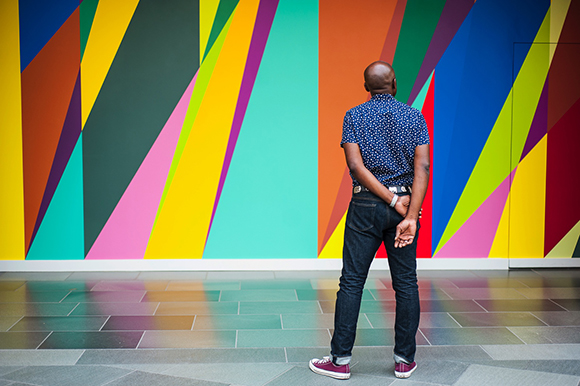 Upcoming Tours
Special Themed Tour
/ Treasures at the Nasher Museum / Thursday, September 17, 6 PM /
more details
.
Special Themed Tour
/ Cultural Contacts / Sunday, September 20, 2 PM /
more details
.
Special Themed Tour
/ Wilson Pavilion: What is it made of? / Sunday, September 27, 2 PM /
more details
.
Sketching in the Galleries
Saturday, September 19, 10 AM

Artist Carrie Alter will present a brief demonstration of sketching as a way to respond to art. Then, visitors can try it out in the galleries. The Nasher Museum will provide drawing materials. Please note that pens, charcoal and wet media are not permitted. This program is free with
admission
.
Free Film Screening: Alive Inside
Thursday, September 23, 4 PM

This documentary follows social worker Dan Cohen, founder of the non-profit organization Music & Memory, as he fights against the healthcare system to demonstrate music's ability to combat memory loss and restore a deep sense of self to those suffering from the disease. Free screening followed by a conversation with Dan Cohen.
Gallery Talk with Duke Students
Thursday, September 24, 6 PM
Duke Alum Dispatches from the 56th Venice Biennale

Recently graduated Duke student and former Nasher Museum intern Nicole Rudden shares her favorite 10 works from the 56th Venice Biennale.
Read more
.
Iván Navarro, 
ME/WE
 (
Water
Tower
) from 
This Land is Your Land
, 2014. Neon, wood, painted steel, galvanized steel, aluminum, mirror, one-way mirror and electric energy, 189 x 105 1/8 x 105 1/8 inches (480.1 x 267 x 267 cm). Nancy A. Nasher and David J. Haemisegger Collection. Photo by J Caldwell.
Ansel Adams,
Moonrise, Hernandez, New Mexico
, 1941. Gelatin silver print, 15 1/2 x 19 1/2 inches (39.4 x 49.5 cm). Collection of the Nasher Museum of Art at Duke University. Bequest of the Aubrey Courtney Shives, Jr. (T'66) Trust; 2011.8.16. © The Ansel Adams Publishing Rights Trust.
Wangechi Mutu (b. 1972, Kenya), Forbidden Fruit Picker, 2015.
All other photos by J Caldwell.
Nasher Museum exhibitions and programs are generously supported by the Mary Duke Biddle Foundation, the late Mary D.B.T. Semans and James H. Semans, the late Frank E. Hanscom III, The Duke Endowment, the Nancy Hanks Endowment, the Courtney Shives Art Museum Fund, the James Hustead Semans Memorial Fund, the Janine and J. Tomilson Hill Family Fund, the Trent A. Carmichael Fund for Community Education, the Neely Family Fund, the E. T. Rollins, Jr. and Frances P. Rollins Fund for the Nasher Museum of Art at Duke University, the Marilyn M. Arthur Fund, the Sarah Schroth Fund, the George W. and Viola Mitchell Fearnside Endowment Fund, the Gibby and Michael B. Waitzkin Fund, the K. Brantley and Maxine E. Watson Endowment Fund, the Victor and Lenore Behar Endowment Fund, the Margaret Elizabeth Collett Fund, the Nasher Museum of Art General Endowment, the Friends of the Nasher Museum of Art, and the Office of the President and the Office of the Provost, Duke University.
Odili Donald Odita, Shadow and Light (for Julian Francis Abele), 2015. Acrylic latex paint on wall. Dimensions variable. Commissioned by the Nasher Museum of Art at Duke University. Courtesy of the artist and Jack Shainman Gallery, New York.

Both murals by Odili Donald Odita are commissioned by the Nasher Museum of Art at Duke University. Both murals are made possible by the Office of the Vice Provost for the Arts and Council for the Arts Visiting Artist Program of Duke University; the Winifred Johnson Clive Foundation; and Elizabeth Hitchins Quigley and L. Matthew Quigley. Additional generous support is provided by Nasher Annual Fund donors.

The New Galleries: A Collection Come to Light is made possible by Nasher Annual Fund donors with special support from Anita and John Schwarz.

The presentation of Richard Mosse: The Enclave at the Nasher Museum is made possible by Trent Carmichael, Katie Thorpe Kerr and Terrance I. R. Kerr, Lisa Lowenthal Pruzan and Jonathan Pruzan, Caroline and Arthur Rogers, and Gail M.D. Belvett.

2001 Campus Drive, Durham, NC 27705 (Map) | nasher.duke.edu | 919-684-5135

Visit Exhibitions Calendar Café Join Support

© 2000-2015 Nasher Museum of Art at Duke University. Unauthorized use is prohibited