NASHER MUSEUM OF ART AT DUKE UNIVERSITY
@NasherMuseum no. 172 / Digital Apostles
Gallery talk: Digital Interactives in the Medieval Gallery
Thursday, October 22, 7 PM
Collections come to light: Nasher Museum and Duke Gardens
Thursday, October 29, 3-5 PM
Join us for a special afternoon to combine your love for art, photography, horticulture and landscapes. Curators will take us through several of the new galleries at the Nasher Museum, followed by activities at Duke Gardens. 
Registration details and more information
.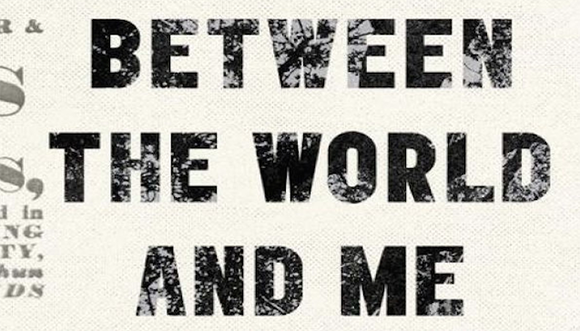 Nasher Reads: Between the World and Me
Wednesday, October 21, 11 AM
The museum is hosting a book discussion on
Between the World and Me 
by Ta-Nehisi Coates. Visitors are encouraged to read the book prior to the discussions. Books are available for purchase in the 
Nasher Museum Store
.
Upcoming Tours
Public Tours
/ Thursdays, 6 PM, Sundays, 2 PM /
more details
.
Special Themed Tour
/
What is it made of?
/ Sunday, October 18, 2 PM /
more details
Celebrating a Decade


Noah Davis, Black Widow with Brothers Fighting, 2008. Oil on canvas, 52 x 60 inches (132.1 x 152.4 cm). Collection of the Nasher Museum of Art at Duke University, Durham, North Carolina. Gift of Marjorie and Michael Levine (T'84, P'16, P'19, P'19); 2009.4.1. © Noah Davis Estate. Photo by Peter Paul Geoffrion.

French, Four reliefs of apostles, c. 1125-1150. Limestone, approx. 34 x 11 3/4 inches (86.4 x 29.8 cm) each. Nasher Museum of Art at Duke University, Durham, NC. The Brummer Collection, 1966.147-150.1.

Ansel Adams, Lodgepole Pines, Lyell Fork of the Merced River, Yosemite National Park, California, 1921 (printed 1981). Gelatin silver print, 10 1/8 x 12 7/8 inches (25.7 x 32.7 cm). Collection of the Nasher Museum of Art at Duke University, Durham, North Carolina. Bequest of the Aubrey Courtney Shives, Jr. (T'66) Trust; 2011.8.4. © 2013 The Ansel Adams Publishing Rights Trust.

François Gérard, French, Clytemnestra Receiving the News of Iphigenia's Impending Sacrifice (detail), 1787. Oil on canvas, 30 1⁄2 x 38 1⁄4 inches (77.5 x 97.2 cm). Collection of the Nasher Museum of Art at Duke University, Durham, NC. Museum purchase, 2002.31.1. Photo by Peter Paul Geoffrion.

Installation photo by Peter Paul Geoffrion. Photo of Marshall Price courtesy April Dudash.

Nasher Museum exhibitions and programs are generously supported by the Mary Duke Biddle Foundation, the late Mary D.B.T. Semans and James H. Semans, the late Frank E. Hanscom III, The Duke Endowment, the Nancy Hanks Endowment, the Courtney Shives Art Museum Fund, the James Hustead Semans Memorial Fund, the Janine and J. Tomilson Hill Family Fund, the Trent A. Carmichael Fund for Community Education, the Neely Family Fund, the E. T. Rollins, Jr. and Frances P. Rollins Fund for the Nasher Museum of Art at Duke University, the Marilyn M. Arthur Fund, the Sarah Schroth Fund, the George W. and Viola Mitchell Fearnside Endowment Fund, the Gibby and Michael B. Waitzkin Fund, the K. Brantley and Maxine E. Watson Endowment Fund, the Victor and Lenore Behar Endowment Fund, the Margaret Elizabeth Collett Fund, the Nasher Museum of Art General Endowment, the Friends of the Nasher Museum of Art, and the Office of the President and the Office of the Provost, Duke University.

Both murals by Odili Donald Odita are commissioned by the Nasher Museum of Art at Duke University. Both murals are made possible by the Office of the Vice Provost for the Arts and Council for the Arts Visiting Artist Program of Duke University; the Winifred Johnson Clive Foundation; and Elizabeth Hitchins Quigley and L. Matthew Quigley. Additional generous support is provided by Nasher Annual Fund donors.

The New Galleries: A Collection Come to Light is made possible by Nasher Annual Fund donors with special support from Anita and John Schwarz.

The presentation of Richard Mosse: The Enclave at the Nasher Museum is made possible by Trent Carmichael, Katie Thorpe Kerr and Terrance I. R. Kerr, Lisa Lowenthal Pruzan and Jonathan Pruzan, Caroline and Arthur Rogers, and Gail M.D. Belvett.

2001 Campus Drive, Durham, NC 27705 (Map) | nasher.duke.edu | 919-684-5135

Visit Exhibitions Calendar Café Join Support

© 2000-2015 Nasher Museum of Art at Duke University. Unauthorized use is prohibited