NASHER MUSEUM OF ART AT DUKE UNIVERSITY
@NasherMuseum no. 195 / My Tear Becomes the Child
SPINOKIO: A Hip Hopera
Two shows! Wednesday, March 30, 10:30 & 11:30 AM.
SPINOKIO is a Hip Hop Opera about a robot-boy who wants to become human. This Afro-Futuristic take on Carlo Collodi's Classic "Pinocchio" includes hand-crafted puppets by Tarish "
Jeghetto
" Pipkins, projections and a live score written by Pierce Freelon.

NOTE TO PARENTS
: SPINOKIO contains mild fantasy violence (think Star Wars/Pokémon).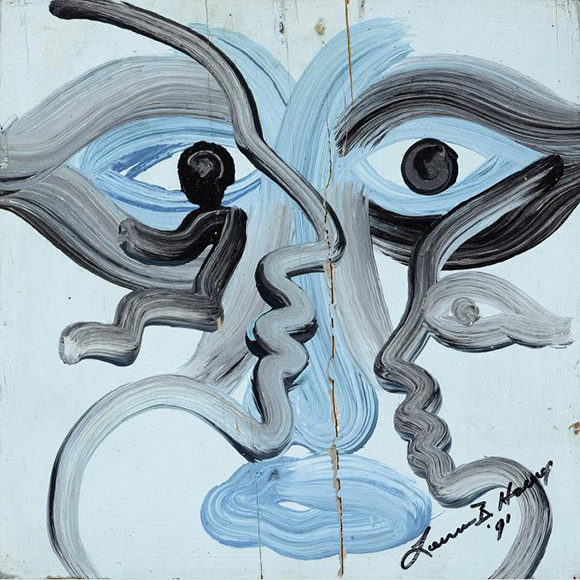 Gallery Talk with Duke Students: Making Faces
Two talks! Thursday, March 31, 5 & 7 PM
Join Duke students for gallery talks at to discuss their installation 
Making Faces: At the Intersection of Art and Neuroscience
. This project is part of the work of Art, Vision, & the Brain, a Bass Connections team exploring the depictions of faces and how our brains make sense of our visual and social world. This talk is also in connection with 
Brain Awareness Week
, sponsored by the Duke Institute of Brain Sciences.
Special Themed Tour: Different Strokes for Different Folks
Sunday, April 3, 2 PM
Artists use a multitude of styles to create unique works. This tour will travel through multiple galleries and discuss examples of painting across cultures and centuries. Led by gallery guide Ruth Caccavale, the group will examine how technique and materials impact the painted image.

Individuals, or groups of fewer than 10 people, may take this guided public tour. This tour is free with admission and lasts approximately one hour.
Music in The New Galleries
Thursday, April 7, 7 PM
Join us in The New Galleries for an hour of ambient music to enhance your viewing experience! Collaborators from Duke's Department of Music will provide Medieval, Renaissance and Baroque accompaniment as visitors explore the collection and art from these periods.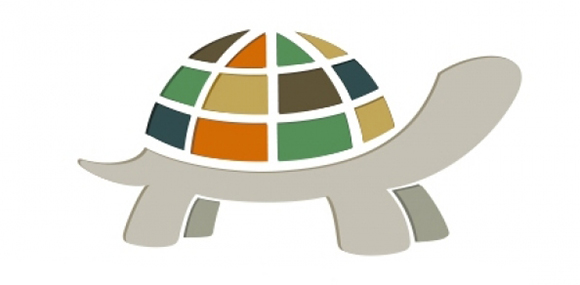 Upcoming Public Tours
Slow Art Day Tour
/ Saturday, April 9, 10:30 and 11 AM.
We offer
Free Public Tours
on Thursdays at 6 PM and Sundays at 2 PM.
More details
.
Katharina Grosse, Untitled, 2013. Acrylic on canvas, 94 1/2 x 152 3/4 inches (240 x 388 cm). Nancy A. Nasher and David J. Haemisegger Collection. © Katharina Grosse und VG Bild-Kunst Bonn. This painting is part of the exhibition
A Material Legacy: The Nancy A. Nasher and David J. Haemisegger Collection of Contemporary Art
.
Lonnie Holley,
My Tear Becomes the Child
, 1991. Latex on panel, 9 1/2 x 9 1/2 x 1 inches (24.1 x 24.1 x 2.5 cm). Collection of the Nasher Museum of Art. Gift of Bruce Lineker, T'86; 2008.11.6. © Lonnie Holley. Photo by Peter Paul Geoffrion.
Christian Marclay,
Actions: Flopppp Sllurp Spaloosh Whoomph (No. 3)
, 2013. Screenprint and acrylic on canvas, 61 1/2 x 102 1/2 inches (156.2 x 260.4 cm). Image courtesy of the artist and Paula Cooper Gallery, New York, New York. © Christian Marclay. Photo by Steven Probert.
Nasher Museum exhibitions and programs are generously supported by the Mary Duke Biddle Foundation, the late Mary D.B.T. Semans and James H. Semans, the late Frank E. Hanscom III, The Duke Endowment, the Nancy Hanks Endowment, the Courtney Shives Art Museum Fund, the James Hustead Semans Memorial Fund, the Janine and J. Tomilson Hill Family Fund, the Trent A. Carmichael Fund for Community Education, the Neely Family Fund, the E. T. Rollins, Jr. and Frances P. Rollins Fund for the Nasher Museum of Art at Duke University, the Marilyn M. Arthur Fund, the Sarah Schroth Fund, the George W. and Viola Mitchell Fearnside Endowment Fund, the Gibby and Michael B. Waitzkin Fund, the K. Brantley and Maxine E. Watson Endowment Fund, the Victor and Lenore Behar Endowment Fund, the Margaret Elizabeth Collett Fund, the Nasher Museum of Art General Endowment, the Friends of the Nasher Museum of Art, and the Office of the President and the Office of the Provost, Duke University.
The New Galleries: A Collection Come to Light
is made possible by Nasher Annual Fund donors with special support from Anita and John Schwarz.
2001 Campus Drive, Durham, NC 27705 (
Map
) |
nasher.duke.edu
| 919-684-5135
Visit
Exhibitions
Calendar
Café
Join
Support
© 2000-2016 Nasher Museum of Art at Duke University. Unauthorized use is prohibited