NASHER MUSEUM OF ART AT DUKE UNIVERSITY
@NasherMuseum no. 240 / All Matterings of Mind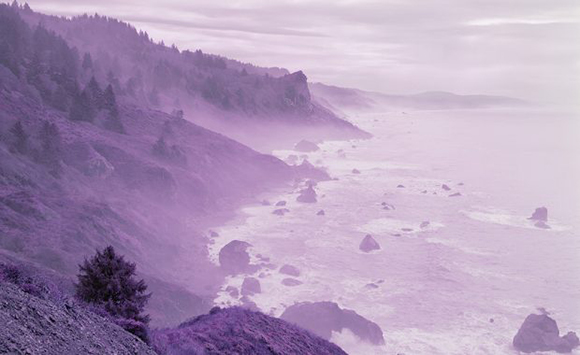 Exhibition Opening Event: All Matterings of Mind: Transcendent Imagery From the Contemporary Collection
Thursday, March 2, 7-9 PM
Celebrate the opening of
All Matterings of Mind: Transcendent Imagery From the Contemporary Collection
with performances by three Duke student choral groups: Duke Chorale (7 PM), Something Borrowed, Something Blue (7:30 PM) and Out of the Blue (8 PM).
http://nasher.duke.edu/amom
Nasher Reads: Dimestore: A Writer's Life by Lee Smith

Sunday, March 5, 3 PM
Hillsborough author Lee Smith will give a reading and talk from her newest book, Dimestore: A Writer's Life, a book of essays that provide a portrait of her own life as well as a look at life in the Appalachian South.

Wednesday, March 8, 11 AM
Join museum staff for a group discussion of Dimestore.
Upcoming Tours

Saturday, March 11, 11 AM
Slow Art Tour
: Enjoy a slower look at a single work of art in 
Nina Chanel Abney: Royal Flush
, with gallery guide Meg Williams. Meg will focus on Abney's work,
Catfish.
Sunday, March 12, 2 PM

Free Highlights Tour
: Gallery guide Ruth Caccavale will lead a discussion with a Lenten theme featuring works from the Nasher Museum's collection.
We offer highlights tours most Thursdays (6 PM) and Sundays (2 PM).
View complete listings
.
Gallery Talk: Medieval Stained Glass
Thursday, March 9, 6 PM
Alexandra Dodson will talk about recently conserved works of stained glass in the museum's collection. She will also discuss such Medieval art-making processes as stained glass and mixing pigments. Alexandra earned a doctorate degree from Duke's Department of Art, Art History & Visual Studies, specializing in the art and architecture of late Medieval and early modern Italy. The talk takes place in the Medieval Gallery, part of The Collection Galleries.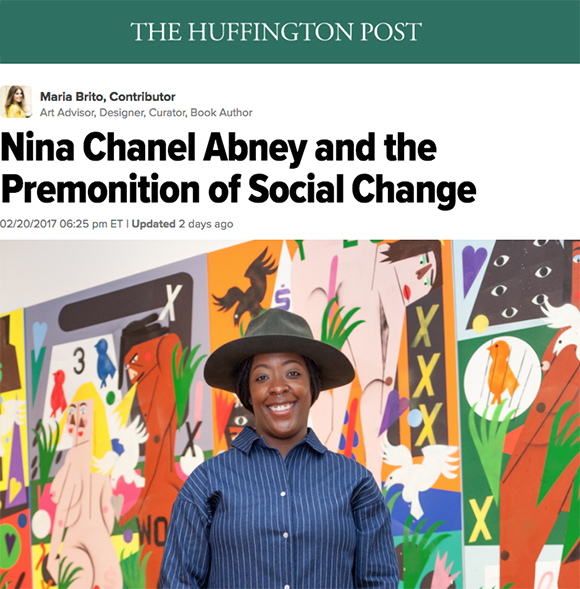 Nasher in the News
"[
Nina Chanel Abney: Royal Flush]
 is able to convey pivotal moments in which the artist made eloquent changes to her visual vocabulary without ever losing her essence or voice." – Maria Brito,
Huffington Post
"Nina Chanel Abney overpowers the limits placed on artists by identity politics." – Chris Vitiello,
IndyWeek
"Abney opts to bombard the viewer from the outset with images, words, numbers and colors that have been collaged in a manner that's both coherent and overwhelming." – Nina Wilder,
Duke Chronicle
Zackary Drucker and Rhys Ernst, 
SHE GONE ROGUE
 (still), 2012. Video (color, sound), 23:00 minute loop, edition 2/5. Collection of the Nasher Museum of Art at Duke University, Durham, North Carolina. Museum purchase, 2014.9.1. Still courtesy of the artists and Luis De Jesus Los Angeles, Los Angeles, California. © Zackary Drucker and Rhys Ernst.
David Benjamin Sherry, 
All Matterings of Mind Equal One Violet
 (detail), 2011. Chromogenic print mounted on aluminum, edition 1/3, 72 × 91 1⁄2 inches (182.9 × 232.4 cm). Collection of the Nasher Museum. Gift of Katherine and Terrance Kerr. Image courtesy of the artist and Salon 94, New York, New York. © David Benjamin Sherry.
Vicente Carducho (attributed), Italian,
The Virgin Contemplating Instruments of the Passion
(detail), c. 1620-1630. Oil on canvas, 52 3/4 x 43 11/16 inches (134 x 111 cm). Collection of the Nasher Museum of Art at Duke University. Museum purchase with funds provided by the John A. Schwarz III and Anita Eerdmans Schwarz Family Endowment Fund, 2011.2.1. Photo by Peter Paul Geoffrion.
French,
God and the Tree of Knowledge
(detail), c. 1250. Stained glass and lead, 26 x 17 7/8 x 1/4 inches (66 x 45.4 x 0.6 cm). Collection of the Nasher Museum of Art at Duke University. Gift of Mrs. Ella Brummer in memory of her husband, Ernest Brummer, 1978.20.9. Photo by Mary Higgins.
Photo by Peter Koloff.
Nasher Museum exhibitions and programs are generously supported by the Mary Duke Biddle Foundation, the late Mary D.B.T. Semans and James H. Semans, the late Frank E. Hanscom III, The Duke Endowment, the Nancy Hanks Endowment, the Courtney Shives Art Museum Fund, the James Hustead Semans Memorial Fund, the Janine and J. Tomilson Hill Family Fund, the Trent A. Carmichael Fund for Community Education, the Neely Family Fund, the E. T. Rollins, Jr. and Frances P. Rollins Fund for the Nasher Museum of Art at Duke University, the Marilyn M. Arthur Fund, the Sarah Schroth Fund, the George W. and Viola Mitchell Fearnside Endowment Fund, the Gibby and Michael B. Waitzkin Fund, the K. Brantley and Maxine E. Watson Endowment Fund, the Victor and Lenore Behar Endowment Fund, the Margaret Elizabeth Collett Fund, the Nasher Museum of Art General Endowment, the Friends of the Nasher Museum of Art, and the Office of the President and the Office of the Provost, Duke University.
The Collection Galleries 
is made possible by Nasher Annual Fund donors with special support from Anita and John Schwarz.
2001 Campus Drive, Durham, NC 27705 (
Map
) |
nasher.duke.edu
| 919-684-5135
Visit
Exhibitions
Calendar
Café
Join
Support
© 2000-2017 Nasher Museum of Art at Duke University. Unauthorized use is prohibited