Travel with the Director and Curators
The Nasher Museum Director's Circle recognizes to the museum's most generous donors, who support a variety of Nasher initiatives through total annual giving of $10,000 or more. In addition to Brummer Society Member benefits, members of the Director's Circle also enjoy studio tours and private dinners with artists, lecturers, and collectors, VIP art fair passes, and exclusive invitations to travel domestically and internationally with the Nasher Museum director and curators.
Director's Circle Excursion to Spain in 2019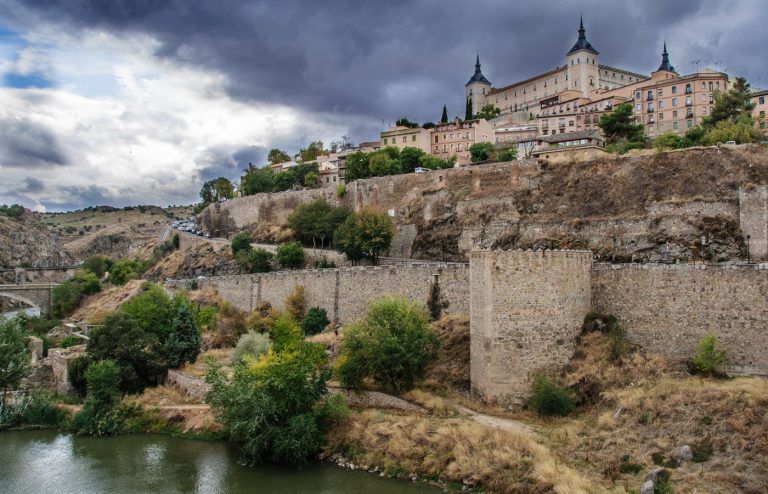 Registration Now Open: Spain, May 13-20, 2019
Join Nasher Museum Director Sarah Schroth for an in-depth exploration of her specialty, Spanish art of the 17th century, onsite in Madrid, Valladolid and Toledo. A celebrated curator before rising to director of the Nasher Museum, Schroth organized the award-winning exhibition El Greco to Velazquez: Art During the Reign of Philip III, was named knight-commander in the Order of Isabel la Católica by King Juan Carlos I of Spain, and collaborated on the exhibition Rubens' Equestrian Portrait of the Duke of Lerma at the Museo del Prado (2002). Schroth's interests in Spanish art, patronage studies, connoisseurship, and conservation guarantee a stunning and unique itinerary, custom-designed for members of the Director's Circle. A special trip truly not to be missed!
Register to Travel to Spain with the Director
Remembering the Rome Trip in 2017
In the fall of 2017, Director's Circle members joined Nasher Museum Director Sarah Schroth for an exclusive six-day trip to Rome. Nasher supporters were given special access to the Vatican, 17th-century churches with paintings by Caravaggio and architecture by Bernini, and a behind-the-scenes tour of the restoration of the frescoes at the papal chapel in the Scala Santa. The group explored contemporary architecture in Rome by Renzo Piano (Parco della Musica) and Zaha Hadid (MAXXI), and met the artistic director at MAXXI, Rome's Museum of the 21st century. They visited private collectors' homes, and contemporary artists' studios.