Travel with the Director and Curators
The Nasher Museum Director's Circle recognizes to the museum's most generous donors, who support a variety of Nasher initiatives through total annual giving of $10,000 or more. In addition to Brummer Society Member benefits, members of the Director's Circle also enjoy studio tours and private dinners with artists, lecturers, and collectors, VIP art fair passes, and exclusive invitations to travel domestically and internationally with the Nasher Museum director and curators.
For more information on becoming a member of the Nasher Museum's Director's Circle, please contact Ana Branning, Donor Relations and Development Coordinator, at ana.branning@duke.edu or call 919-684-3411.
Art in Dallas & Fort Worth with Sarah Schroth
Join us in exploring the thriving art scenes of Dallas and Fort Worth. Attend a black-tie event for Alonso Berruguete: First Sculptor of Renaissance Spain, an exhibition from the National Sculpture Museum in Valladolid, Spain, opening at the Meadows Museum at Southern Methodist University. Together with Nasher Museum director Sarah Schroth and Board of Advisors Chair Nancy Nasher, enjoy exclusive, privileged access to the collections of the Nasher Sculpture Center, NorthPark Center, the Kimbell Art Museum and much more.
Remembering Rome in 2017
In the fall of 2017, Director's Circle members joined Nasher Museum Director Sarah Schroth for an exclusive six-day trip to Rome. Nasher supporters were given special access to the Vatican, 17th-century churches with paintings by Caravaggio and architecture by Bernini, and a behind-the-scenes tour of the restoration of the frescoes at the papal chapel in the Scala Santa. The group explored contemporary architecture in Rome by Renzo Piano (Parco della Musica) and Zaha Hadid (MAXXI), and met the artistic director at MAXXI, Rome's Museum of the 21st century. They visited private collectors' homes, and contemporary artists' studios.
Coming Soon: Peru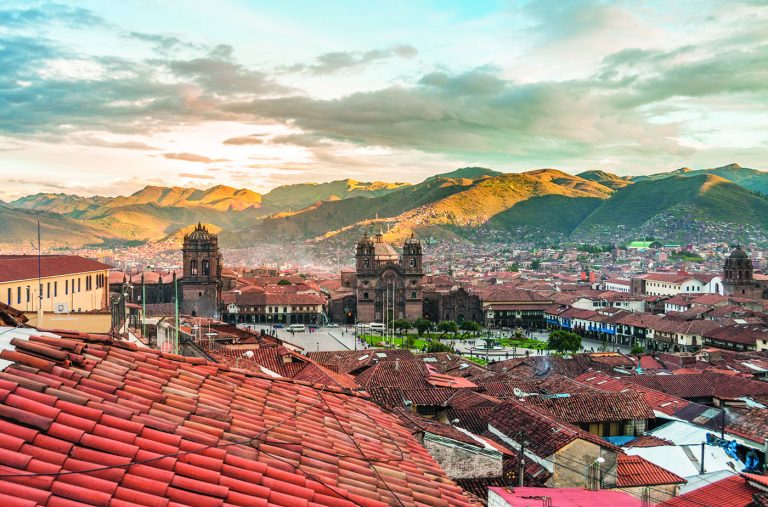 Enjoy an exclusive trip to Peru! Our itinerary is especially designed by Julia K. McHugh, Ph.D., Trent A. Carmichael Curator of Academic Initiatives, who specializes in Peruvian art. Join us to trace 2000 years of art history in person—from pre-Inca ruins to exciting works by artists living and working in Peru today.