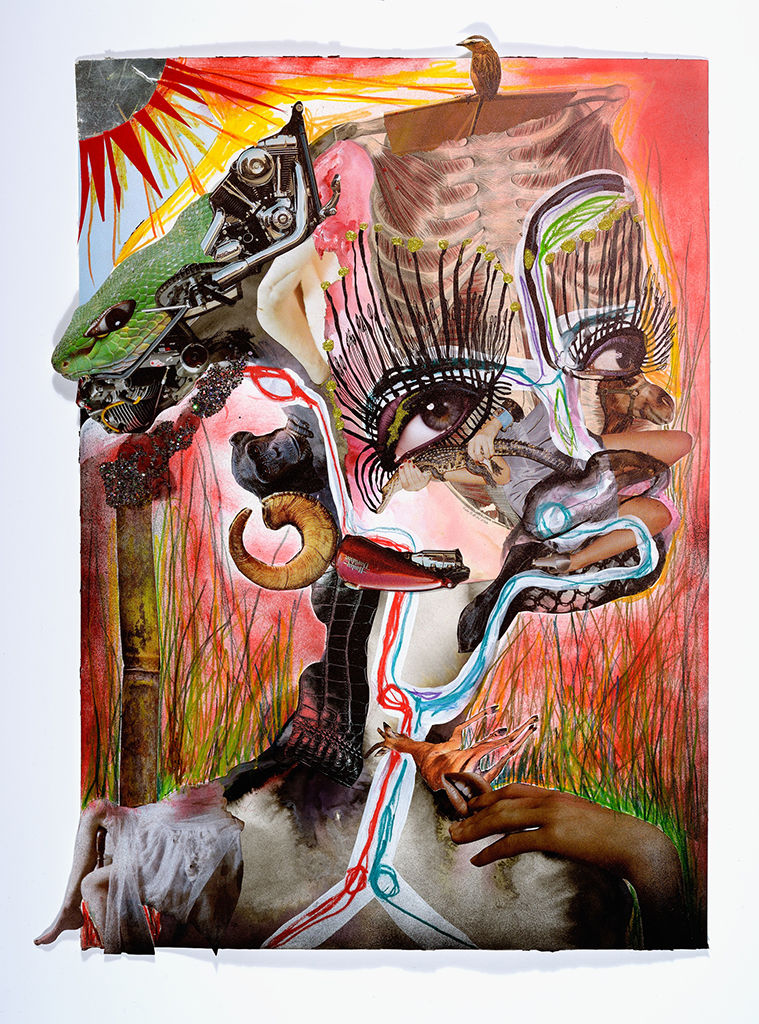 Wangechi Mutu, an artist who was born in Nairobi, Kenya, created 13 mixed-media collages for her work, Family Tree, in the Nasher Museum's collection.
A family tree is a visual organizational tool that shows us several generations of a family, and the relationships between people. Siblings, parents, aunts, uncles, grandparents, great-grandparents, cousins all can make their way into a family tree.
In Family Tree, Wangechi Mutu constructs a female-dominated creation mythology. She collages illustrations from magazines and medical journals.
You can make your own family tree at home! Think of a single person in your family unit. This person might not be a blood relative, but an important person in your life.
Use whatever materials you have to make a visual representation of this person. Cut pictures out of magazines, use old postcards, find small objects you can glue onto paper.
Learn more about how Wangechi Mutu makes her collages and how you can try it yourself.
Find more fun family art activities and resources. Our Nasher Museum educators update these every Thursday.