Gender Relations, Sexual Identity, Racial and Cultural Identity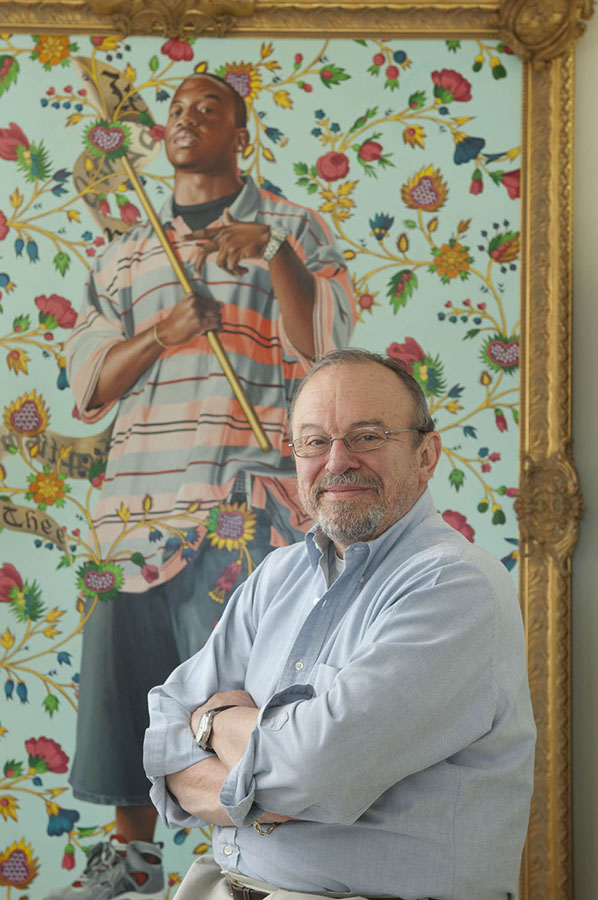 Duke graduate E. Blake Byrne (T'57) made a gift of 284 works of art to the Nasher Museum in spring of 2017, on the occasion of his 60th reunion at Duke. The gift strengthens the Nasher Museum's growing collection of contemporary art and includes work that engages with issues of gender relations, sexual identity and racial and cultural identity. With significant works by Anthony Caro, David Hammons, Jasper Johns, Sol Lewitt, Glenn Ligon and Kehinde Wiley, among others, the gift also includes a rare chair made of erasers by Gary Simmons, known for his chalkboard drawings, and portfolios of serial prints and photographs by Paul McCarthy, Raymond Pettibon and Hiroshi Sugimoto.
One of World's Top 200 Collectors
"We are excited by this significant gift from Blake Byrne, who has an inimitable eye," said Sarah Schroth, Mary D.B.T. and James H. Semans Director of the Nasher Museum. "Visitors will enjoy this work by the most significant and compelling artists of the past five decades; students will use it often in their research. This gift gives an incredible boost to our growing contemporary art collection and also offers a window into Blake's passion and personal vision."
The gift draws from the collection that Byrne has built over the past 30 years. Byrne has been listed as one of ARTnews magazine's top 200 collectors in the world and as one of Art & Antiques magazine's "100 Top Collectors Who Are Making a Difference."
Longtime Supporter
Byrne earned a bachelor of arts degree from Duke in 1957 and an M.B.A. from Columbia University. He retired from a distinguished broadcasting career, serving most recently as president of Argyle Television in Los Angeles. He moved to Los Angeles in 1989 to become president and general manager of KCAL-9. Before that, he managed various network affiliates and was the vice president of television for LIN Broadcasting.
A longtime supporter of Duke, Byrne gave donations to name two gallery spaces for his family in the Nasher
Museum's Biddle Pavilion. Over the years, he has made gifts of several works of art and also contributed to the
purchase of works for the museum's collection. He advises the Nasher Museum on art acquisitions as founding
chairman of the museum's national Board of Advisors.