In September 2020, the Nasher Museum joined Google Arts & Culture, which offers virtual experiences of thousands of the world's great museums. Visitors may download the app for free and zoom in close to view important works in the Nasher Museum's collection. The Nasher has brought many artists to Google Arts & Culture for the first time.
In February 2021, Google Arts & Culture teamed up with YouTube Originals to produce a documentary, "Black Renaissance," which included three works from the Nasher Museum's collection. Watch the video.
The Google Arts & Culture art selfie activity has been fun for Duke students.
Featured

Featured

Articles
Published
Pushing boundaries: Artists who challenge the way we look at American history
Artist Hock E Aye Vi Edgar Heap of Birds (Arapaho and Cheyenne) is featured in a new story on the Nasher Museum's Google Arts & Culture page. The museum has been collecting works by Heap of Birds and other Indigenous artists over the past six years: Jeffrey Gibson (Choctaw and Cherokee), G. Peter Jemison (Seneca, Heron Clan), Jaune Quick-to-See Smith (Salish and Kootenai), Wendy Red Star Apsáalooke/Crow) and Fritz Scholder (Luiseño). The Nasher Museum's story is included in Google Arts & Culture's newly launched hub, Indigenous Americas, which celebrates and honors the incredible contributions Indigenous peoples have made across the Americas.
A Queer Eye on Art History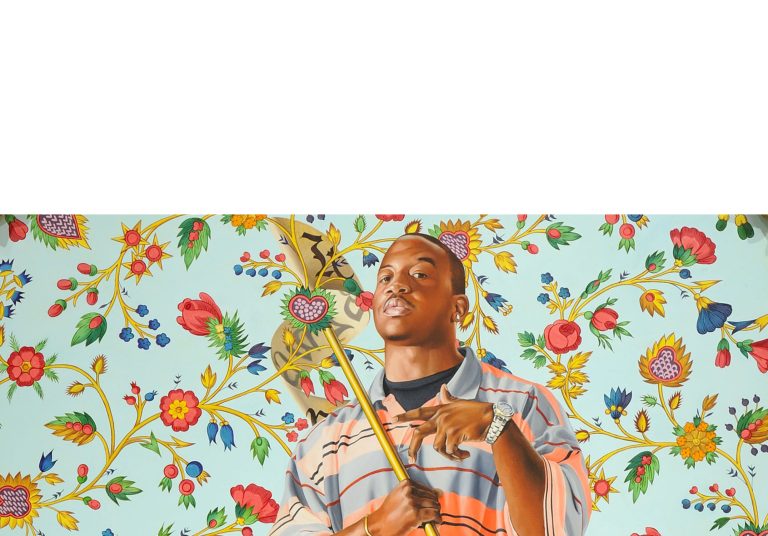 A new Google Arts and Culture hub celebrates Pride beyond the month of June, featuring queer art and artists. Many of the artists, including Zanele Muholi and Kehinde Wiley, have work in the Nasher Museum's collection.
Wangechi Mutu: A Force Within the Afro-Futurist Movement