In September 2020, the Nasher Museum joined Google Arts & Culture, which offers virtual experiences of thousands of the world's great museums. Visitors may download the app for free and zoom in close to view important works in the Nasher Museum's collection. The Nasher has brought many artists to Google Arts & Culture for the first time.
In February 2021, Google Arts & Culture teamed up with YouTube Originals to produce a documentary, "Black Renaissance," which included three works from the Nasher Museum's collection. Watch the video.
The Google Arts & Culture art selfie activity has been fun for Duke students.
A Queer Eye on Art History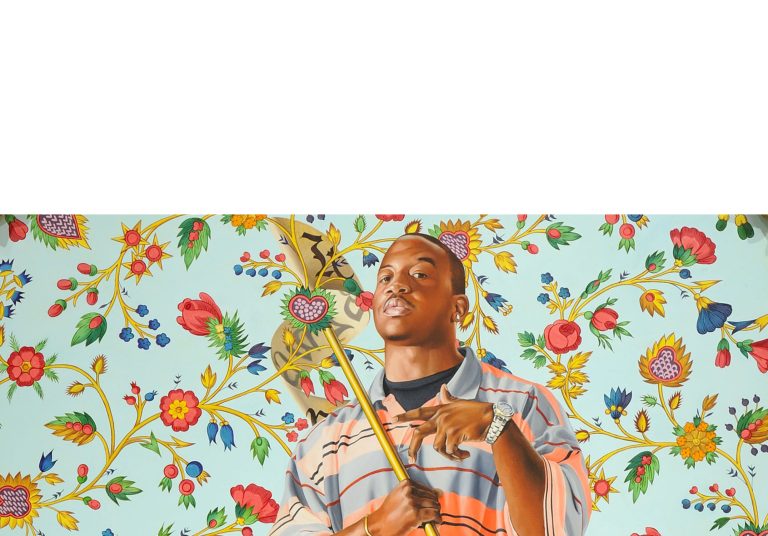 A new Google Arts and Culture hub celebrates Pride beyond the month of June, featuring queer art and artists. Many of the artists, including Zanele Muholi and Kehinde Wiley, have work in the Nasher Museum's collection.
Wangechi Mutu: A Force Within the Afro-Futurist Movement
"The fact that Wangechi is an internationally renowned Kenyan artist born of Gikuyu muckety-muck bloodline who has lived and worked in a Bed-Stuy Brooklyn Brownstone for nearly a decade, should be, by itself, enough to qualify her as an 'Afro-Futurist.' " — Greg Tate, the late cultural critic, musician and producer, in an essay for the 2013 catalogue Wangechi Mutu: A Fantastic Journey.
Artist Wangechi Mutu and her history with the Nasher Museum was featured in a story on Google Arts & Culture in February 2022. The Nasher Museum is one of nearly 100 partners on the app's relaunched Black History and Culture hub.