NASHER MUSEUM OF ART AT DUKE UNIVERSITY
@NasherMuseum no. 178 / Choppy
Member Holiday Party
Tuesday, December 8, 6-8 PM
Join us for holiday treats, free gift wrapping, a Tap Snap photo booth and a special holiday drink called the
Chocolate Truffle Beer
courtesy of the Nasher Museum Cafe. We're thrilled to welcome back the Kristin Taylor dance group, performing in four movements. Don't miss it!
Exclusive to Nasher Museum Members
. RSVP by email
nashermembership@duke.edu
.
Also, during the week of December 6-12, Nasher Museum members enjoy discounts in the store and café. Have you joined yet? Visit us 
online
.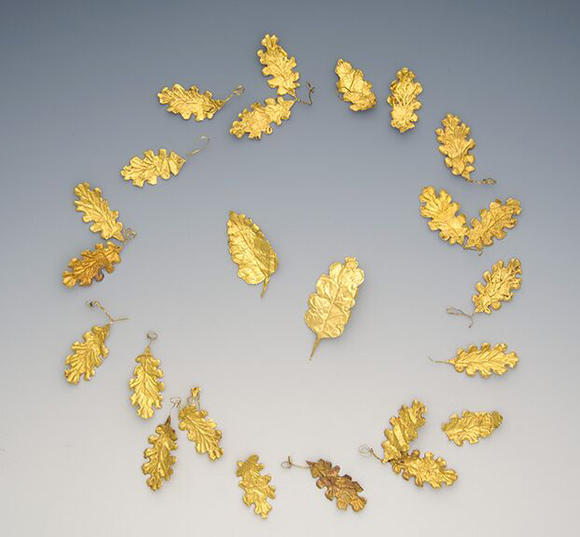 Happy Holidays!
The museum will be closed on the following dates:

Christmas Eve
Christmas Day
New Year's Eve (closing early at 5 PM)
New Year's Day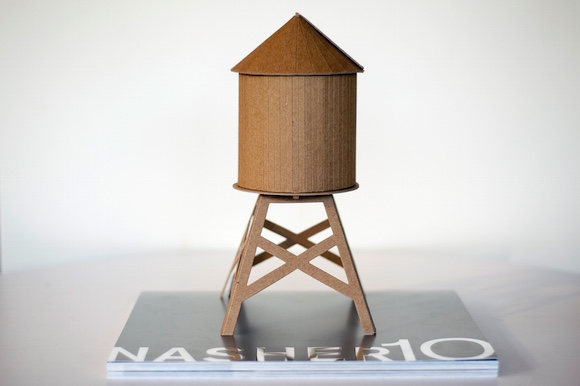 Holiday shopping in the Nasher Museum Store
The
Nasher Museum Store
features gifts that are unusual, inspired and affordable for everyone on your list. We have many local products, too. During Member Appreciation Week, December 6 through 12, museum members enjoy a 20% discount in the store! Duke students and employees also enjoy 20% off.
Upcoming Tours
Public Tours
/ Thursdays, 6 PM, Sundays, 2 PM /
more details
.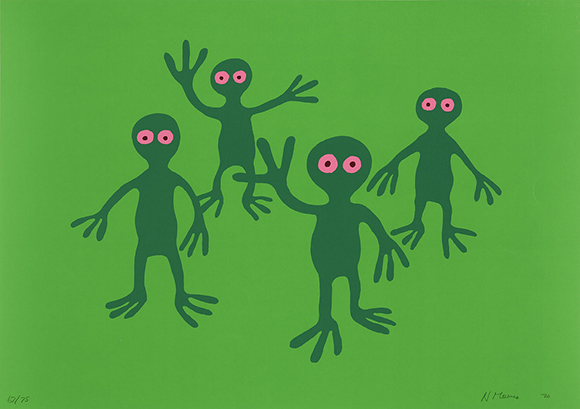 On the Road with Colour Correction
If your travels take you to Michigan, check out the
Kalamazoo Institute of Arts
where our original exhibition,
Colour Correction: British and American Screenp
rints, 1967-1975, is on view through
March 27, 2016
.
Read more
.

Paul Anthony Smith, Choppy, 2014. Unique picotage on inkjet print, 40 x 50 inches (101.6 x 127 cm). Collection of the Nasher Museum of Art at Duke University, Durham, North Carolina. Museum purchase, 2014.26.1. © Paul Anthony Smith. Photo by Peter Paul Geoffrion.

Northern Greek (?), Oak wreath, 3rd - 2nd century BCE. Gold, 1 x 1/2 inches (2.5 x 1 cm) each. Nasher Museum of Art. Collection of Walter Kempner, M.D., gift of Barbara Newborg, M.D.; 2006.1.215. Photo by Peter Paul Geoffrion.

François Gérard, French, Clytemnestra Receiving the News of Iphigenia's Impending Sacrifice (detail), 1787. Oil on canvas, 30 1/2 x 38 1/4 inches (77.5 x 97.2 cm). Collection of the Nasher Museum of Art at Duke University, Durham, NC. Museum purchase, 2002.31.1. Photo by Peter Paul Geoffrion.

Nicholas Monro, Green Figures, 1970. Screenprint on paper, 25 x 35 1/2 inches (63.5 x 90.2 cm). Collection of the Nasher Museum. Gift of Mr. Lavere G. Lund. © Nicholas Monro. Photo by Peter Paul Geoffrion.

Photo of artist Richard Mosse talking to museum visitors by J Caldwell.

Nasher Museum exhibitions and programs are generously supported by the Mary Duke Biddle Foundation, the late Mary D.B.T. Semans and James H. Semans, the late Frank E. Hanscom III, The Duke Endowment, the Nancy Hanks Endowment, the Courtney Shives Art Museum Fund, the James Hustead Semans Memorial Fund, the Janine and J. Tomilson Hill Family Fund, the Trent A. Carmichael Fund for Community Education, the Neely Family Fund, the E. T. Rollins, Jr. and Frances P. Rollins Fund for the Nasher Museum of Art at Duke University, the Marilyn M. Arthur Fund, the Sarah Schroth Fund, the George W. and Viola Mitchell Fearnside Endowment Fund, the Gibby and Michael B. Waitzkin Fund, the K. Brantley and Maxine E. Watson Endowment Fund, the Victor and Lenore Behar Endowment Fund, the Margaret Elizabeth Collett Fund, the Nasher Museum of Art General Endowment, the Friends of the Nasher Museum of Art, and the Office of the President and the Office of the Provost, Duke University.

Both murals by Odili Donald Odita are commissioned by the Nasher Museum of Art at Duke University. Both murals are made possible by the Office of the Vice Provost for the Arts and Council for the Arts Visiting Artist Program of Duke University; the Winifred Johnson Clive Foundation; and Elizabeth Hitchins Quigley and L. Matthew Quigley. Additional generous support is provided by Nasher Annual Fund donors.

The New Galleries: A Collection Come to Light is made possible by Nasher Annual Fund donors with special support from Anita and John Schwarz.

The presentation of Richard Mosse: The Enclave at the Nasher Museum is made possible by Trent Carmichael, Katie Thorpe Kerr and Terrance I. R. Kerr, Lisa Lowenthal Pruzan and Jonathan Pruzan, Caroline and Arthur Rogers, and Gail M.D. Belvett.

2001 Campus Drive, Durham, NC 27705 (Map) | nasher.duke.edu | 919-684-5135

Visit Exhibitions Calendar Café Join Support

© 2000-2015 Nasher Museum of Art at Duke University. Unauthorized use is prohibited