NASHER MUSEUM OF ART AT DUKE UNIVERSITY
@NasherMuseum no. 204 / IMPACT!
Gallery Talk with artist Burk Uzzle
Thursday, June 2, 6 PM
Meet celebrated photographer and southern native Burk Uzzle, whose work is on view in Burk Uzzle: Southern Landscapes, an exhibition in The New Galleries.

5:30 PM Cash bar, 6 PM Gallery talk. Tickets are not required for this event.
IMPACT! The Nasher Museum's first Teen Only Party
Friday, June 3 from 7-10 PM
IMPACT! is a FREE museum party for teens who want to make art with local artists, eat free food and experience live music, spoken word and step! All performers are from local high schools. We invite teens to bring friends and carpool to the museum. Teens can find more details on Instagram: @nasherteens #nasherteens.
RSVP on Facebook
.
Nasher Creates with artist Maria Britton
Thursday, June 9, 6 PM
Join us for a drop-in creative workshop led by a local artist, 
Maria Britton
, and stay for a drink at the cash bar!
Cash bar starts at 5:30 PM
. Workshop starts at 6 PM.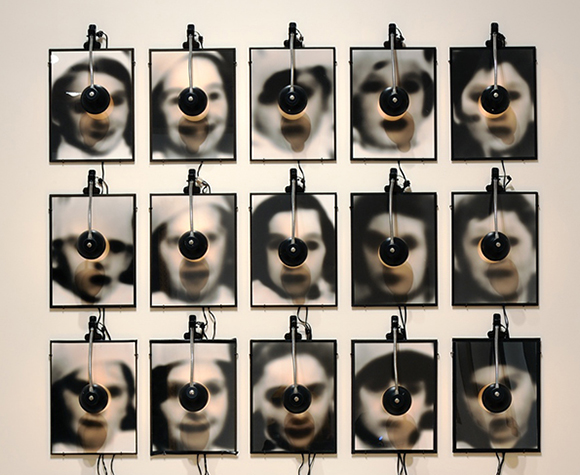 Upcoming Tours
Highlight Tour: Mythology. Learn about the mythology represented within the current exhibitions with gallery guide Ruth Caccavale. Sunday, June 5, 2 PM /
More details
.
Spend some quality time with Christian Boltanski's
Monument Canada
, a work of art in
A Material Legacy
, during a Slow Art Tour: Saturday, June 11, 11 AM /
More details
.
We offer
Free Highlight Tours
on Thursdays at 6 PM and Sundays at 2 PM.
More details
.
Not to Miss in New York: Radcliffe Bailey

If you are lucky enough to be in New York: Join Nasher Museum Chief Curator Trevor Schoonmaker in an intimate conversation with American artist Radcliffe Bailey on Thursday, June 9, at
Jack Shainman Gallery
, 513 West 20th St., New York. Bailey's work is part of the
Nasher Museum's collection
, and also part of the upcoming exhibition, 
Southern Accent: Seeking the American South in Contemporary Art
. Space is limited. Please RSVP to
jaci@jackshainman.com
. Doors will open at 6 PM at Jack Shainman Gallery. The discussion will begin at 6:30 PM. 
Bailey's solo show 
Quest
 is on view at Jack Shainman through June 11. His work explores America's history with a focus on escaped African slaves in this country, based on his own research. "
Quest
 is Bailey's fifth solo exhibition at Jack Shainman gallery and it may be his best yet." — Artsy.com.  
Read more
.
Banner photo of a visitor at Hudson River School selfie station by
Ryan Helsel
.
Burk Uzzle,
Clear Cut Church, North Carolina
, 2006. Archival pigment print, 44 1/4 x 52 1/4inches (112.4 x 132.7 cm). Courtesy of the artist. © Burk Uzzle.
Christian Boltanski,
Monument Canada
(detail), 1988
.
Clothes, black-and-white photographs, and lights. 110 x 70 x 7 inches. Gift of Mr. and Mrs. Samuel J. Heyman.
Nasher Museum exhibitions and programs are generously supported by the Mary Duke Biddle Foundation, the late Mary D.B.T. Semans and James H. Semans, the late Frank E. Hanscom III, The Duke Endowment, the Nancy Hanks Endowment, the Courtney Shives Art Museum Fund, the James Hustead Semans Memorial Fund, the Janine and J. Tomilson Hill Family Fund, the Trent A. Carmichael Fund for Community Education, the Neely Family Fund, the E. T. Rollins, Jr. and Frances P. Rollins Fund for the Nasher Museum of Art at Duke University, the Marilyn M. Arthur Fund, the Sarah Schroth Fund, the George W. and Viola Mitchell Fearnside Endowment Fund, the Gibby and Michael B. Waitzkin Fund, the K. Brantley and Maxine E. Watson Endowment Fund, the Victor and Lenore Behar Endowment Fund, the Margaret Elizabeth Collett Fund, the Nasher Museum of Art General Endowment, the Friends of the Nasher Museum of Art, and the Office of the President and the Office of the Provost, Duke University.
The Collection Galleries 
is made possible by Nasher Annual Fund donors with special support from Anita and John Schwarz.
A Material Legacy: The Nancy A. Nasher and David J. Haemisegger Collection of Contemporary Art
exhibition is organized by Marshall N. Price, Ph.D., Nancy Hanks Curator of Modern and Contemporary Art at the Nasher Museum of Art at Duke University. The exhibition will travel to the Princeton University Art Museum, July 30 - October 30, 2016. This exhibition is made possible by the Nancy Hanks Endowment, Katie Thorpe Kerr and Terrance I. R. Kerr, and Kelly Braddy Van Winkle and Lance Van Winkle, with generous loans from the Nancy A. Nasher and David J. Haemisegger Collection.
2001 Campus Drive, Durham, NC 27705 (
Map
) |
nasher.duke.edu
| 919-684-5135
Visit
Exhibitions
Calendar
Café
Join
Support
© 2000-2016 Nasher Museum of Art at Duke University. Unauthorized use is prohibited