NASHER MUSEUM OF ART AT DUKE UNIVERSITY
@NasherMuseum no. 242 / Bedford-Stuyvesant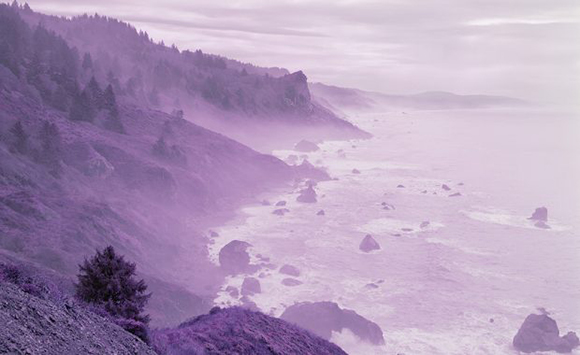 Upcoming Gallery Tours and Talks

Thursday, March 16
6 PM
Free Highlights Tour on Meditation, by Kati Henderson


Sunday, March 19
2 PM
Highlights Tour on
Nina Chanel Abney: Royal Flush
, by Meg Williams
Stay for the film,
Do the Right Thing
, at
3 PM
! Tour and film are free with admission.


Thursday, March 23, 6 PM

Free Highlights Tour of
All Matterings of Mind
with gallery guide Susana Burns.
7 PM Gallery Talk: Rouault
Collector and lender Sandra Bowden and Philippe Rouault, great-grandson of artist George Rouault, will give a talk on the 
artist's work in the Incubator Gallery
, within 
The Collection Galleries
.
Sketching in the Galleries with artist Rachel Goodwin
Saturday, March 18, 10 AM

Artist 
Rachel Goodwin
 will share a brief sketching demonstration–and then you can try it out in the galleries. The museum will provide drawing pencils and sketch pads. This program is free with general museum admission ($5 for adults).
Film Screening – Do the Right Thing
Sunday, March 19, 3 PM

The hottest day of the year explodes on screen in this vibrant look at a day in the life of the Bedford-Stuyvesant neighborhood in Brooklyn. Produced, written and directed by Spike Lee, this powerful portrait of urban racial tensions sparked controversy but also earned popular and critical praise when it came out in 1989. This film complements
Nina Chanel Abney: Royal Flush
.
Free Family Day
Sunday, March 26, Noon - 4 PM

It's magic! Explore 
All Matterings of Mind
 and get inspired to make your own magical works of art. The Duke Chemistry Society will present "The Magic of Chemistry" and magician Joshua Lozoff will dazzle all ages with his close-up magic. We will also build a cardboard city in the Great Hall!
Admission to the museum is free on Family Days.

Banner: Installation view, All Matterings of Mind: Transcendent Imagery from the Contemporary Collection, March 2 - August 27, 2017. Nasher Museum of Art at Duke University, Durham, North Carolina. Photo by J Caldwell.

David Benjamin Sherry, All Matterings of Mind Equal One Violet (detail), 2011. Chromogenic print mounted on aluminum, edition 1/3, 72 × 91 1⁄2 inches (182.9 × 232.4 cm). Collection of the Nasher Museum. Gift of Katherine and Terrance Kerr. Image courtesy of the artist and Salon 94, New York, New York. © David Benjamin Sherry.

Sketch courtesy Rachel Goodwin. Family Day photo by Ryan Helsel.

Nasher Museum exhibitions and programs are generously supported by the Mary Duke Biddle Foundation, the late Mary D.B.T. Semans and James H. Semans, the late Frank E. Hanscom III, The Duke Endowment, the Nancy Hanks Endowment, the Courtney Shives Art Museum Fund, the James Hustead Semans Memorial Fund, the Janine and J. Tomilson Hill Family Fund, the Trent A. Carmichael Fund for Community Education, the Neely Family Fund, the E. T. Rollins, Jr. and Frances P. Rollins Fund for the Nasher Museum of Art at Duke University, the Marilyn M. Arthur Fund, the Sarah Schroth Fund, the George W. and Viola Mitchell Fearnside Endowment Fund, the Gibby and Michael B. Waitzkin Fund, the K. Brantley and Maxine E. Watson Endowment Fund, the Victor and Lenore Behar Endowment Fund, the Margaret Elizabeth Collett Fund, the Nasher Museum of Art General Endowment, the Friends of the Nasher Museum of Art, and the Office of the President and the Office of the Provost, Duke University.

The Collection Galleries is made possible by Nasher Annual Fund donors with special support from Anita and John Schwarz.

2001 Campus Drive, Durham, NC 27705 (Map) | nasher.duke.edu | 919-684-5135

Visit Exhibitions Calendar Café Join Support

© 2000-2017 Nasher Museum of Art at Duke University. Unauthorized use is prohibited