NASHER MUSEUM OF ART AT DUKE UNIVERSITY
@NasherMuseum no. 236 / Intensely Human
Intensely Human
Thursday, February 2, 6 PM
Margaret Humphreys, Josiah Charles Trent Professor of the History of Medicine in Duke's School of Medicine, will give a talk in the lecture hall on her research, "Intensely Human: The Health of the Black Soldier in the American Civil War," to complement the installation of Kara Walker prints in the Incubator Gallery. Read more in
Duke Today
.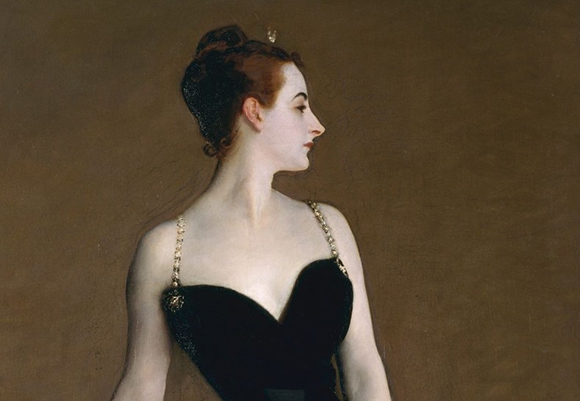 Book Discussions: Strapless by Deborah Davis
Sunday, February 5, 3 PM, and Wednesday, Feburary 8, 11 AM
Join museum staff for group discussions of 
Strapless
 by Deborah Davis, a story of art and celebrity that centers around the John Singer Sargent portrait of Virginie Gautreau, a New Orleans native who became a 19th-Century "it girl" of Paris. The conversations will take place in The Collection Galleries, where a similar Sargent portrait is on view.
Read more
.
Upcoming Tours

Thursday, February 9, 6 PM
Free Highlights Tour of recently installed works from the collection, with gallery guide Maggie Griffin.
Saturday, February 11, 11 AM

Slow Art Tour with gallery guide Maggie Griffin on the Hudson River School painting tradition, with a focus on John Frederick Kensett's
19th-century landscape
.
We offer tours most Thursdays at 6 PM (free) and most Sundays at 2 PM (free with admission).
Join us in celebrating the groundbreaking work of Nina Chanel Abney, her first solo exhibition in a museum. Meet the artist and also Marshall N. Price, Nancy Hanks Curator of Modern and Contemporary Art, who organized the show.
6 PM
Free Highlights Tour
Jessica Ruhle, Manager of Public Programs, will give an introduction to the exhibition 
Nina Chanel Abney
and encourage visitors to explore and respond to Abney's work. (Jessica will lead this tour again on
Sunday, February 19, at 2 PM
.)
7 PM Cash bar
8 PM Performances in the gallery
Pierce Freelon
will be our M.C. for the evening, which will feature Duke student saxophonist
Edgeri Hudlin
, youth poets from
Blackspace
and the
Nasher Teen Council
— and alsoDuke student
Ashley Croker-Benn
, spoken word artist.
Co-sponsored by Nasher MUSE, the museum's student advisory board.
FREE!
But wait...there's more!
Archibald J. Motley, Jr.,
Hot Rhythm
, 1961. Oil on canvas, 39 7/8 × 48 1/4 × 7/8 inches (101.3 × 122.6 × 2.2 cm). Collection of the Nasher Museum of Art at Duke University. Gift of Mara Motley, M.D., and Valerie Gerrard Browne in honor of Professor Richard J. Powell and C.T. Woods-Powell and in memory of Archie Motley; 2016.24.1. Image courtesy of the Chicago History Museum, Chicago, Illinois. © Nasher Museum of Art at Duke University.
Top Nina Chanel Abney photo by J Caldwell. Bottom Nina Chanel Abney photo by 
Shane
 LaVancher.
Nina Chanel Abney,
Forbidden Fruit
, 2009. Acrylic on canvas, 67 × 77.5 inches (170.2 × 196.9 cm). Collection of the Brooklyn Museum, New York. Gift of Mr. and Mrs. Warren Brandt and anonymous gift, by exchange, 2009.23. Image courtesy of Kravets | Wehby Gallery, New York, New York. © Nina Chanel Abney.
Nasher Museum exhibitions and programs are generously supported by the Mary Duke Biddle Foundation, the late Mary D.B.T. Semans and James H. Semans, the late Frank E. Hanscom III, The Duke Endowment, the Nancy Hanks Endowment, the Courtney Shives Art Museum Fund, the James Hustead Semans Memorial Fund, the Janine and J. Tomilson Hill Family Fund, the Trent A. Carmichael Fund for Community Education, the Neely Family Fund, the E. T. Rollins, Jr. and Frances P. Rollins Fund for the Nasher Museum of Art at Duke University, the Marilyn M. Arthur Fund, the Sarah Schroth Fund, the George W. and Viola Mitchell Fearnside Endowment Fund, the Gibby and Michael B. Waitzkin Fund, the K. Brantley and Maxine E. Watson Endowment Fund, the Victor and Lenore Behar Endowment Fund, the Margaret Elizabeth Collett Fund, the Nasher Museum of Art General Endowment, the Friends of the Nasher Museum of Art, and the Office of the President and the Office of the Provost, Duke University.
The Collection Galleries 
is made possible by Nasher Annual Fund donors with special support from Anita and John Schwarz.
2001 Campus Drive, Durham, NC 27705 (
Map
) |
nasher.duke.edu
| 919-684-5135
Visit
Exhibitions
Calendar
Café
Join
Support
© 2000-2017 Nasher Museum of Art at Duke University. Unauthorized use is prohibited