Gallery for Experimenting
Located within The Collection Galleries the Incubator Gallery is often used for student- and faculty-curated exhibitions. Exhibitions in this 600-square-foot gallery are organized in collaboration with staff in the Nasher's Academic Initiatives and Curatorial Departments and are installed for approximately three months at a time. Applications are accepted and evaluated on a rolling basis and should include 1) a brief written proposal including the exhibition's objectives, main themes, and connection to faculty's research and/or teaching, 2) a checklist of desired artworks, and 3) a budget including potential outside funding sources. We prioritize proposals that utilize the collection of the Nasher Museum, that can serve as excellent teaching opportunities, and that we receive two years or more before the intended opening date. Please keep in mind that scheduling is dependent on the availability of the gallery.
Please contact Julia K. McHugh, Ph.D., Trent A. Carmichael Curator of Academic Initiatives, at juliamchugh@duke.edu to discuss an idea for an exhibition or to submit an application.
Upcoming Exhibition in the Incubator Gallery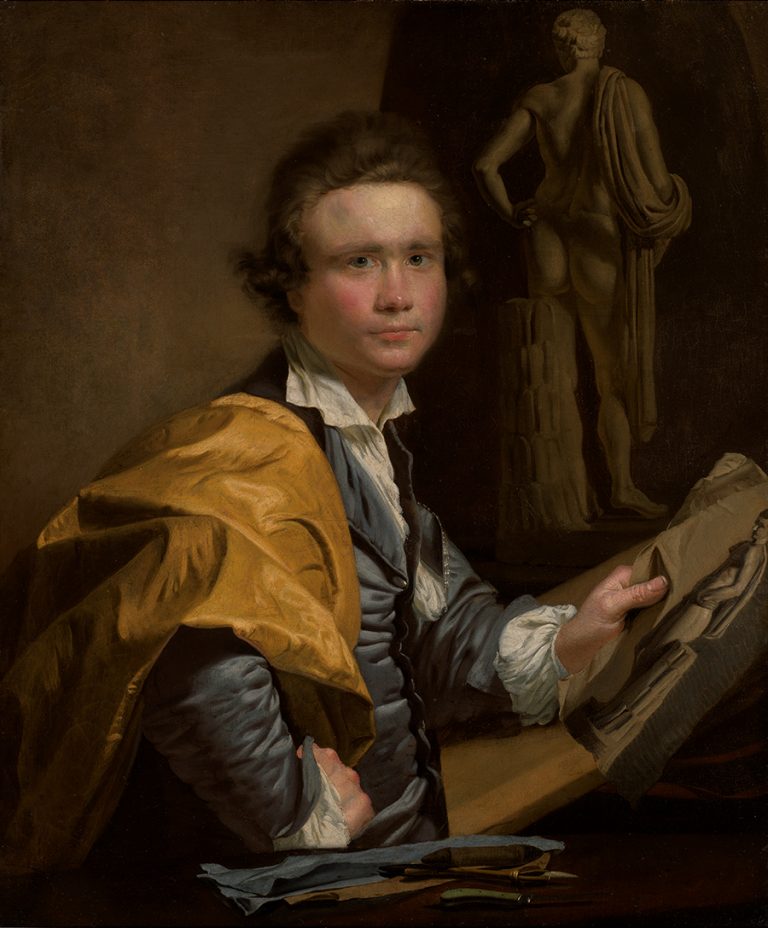 Off the Map: The Provenance of a Painting, on view September 23, 2021 through January 9, 2022, provides a case study in provenance research of a single work in the Nasher Museum's collection: Portrait of an Artist, attributed to Joseph Wright of Derby (1734–1797) and bequested to the Nasher in 2013 by Mary Duke Biddle Trent Semans. From England to Berlin, New York to Durham, the 18th-century painting has journeyed far and seen numerous owners, auctions houses, and exhibitions since its creation 250 years ago.
The objects that fill museums have often traveled long distances and passed through many hands to arrive at their current location. The physical movement of artworks through time and space becomes a part of their story, adding layers of meaning to the objects' existence. To study a work's history of ownership is to research its provenance. From the French word provenir, or "to come from," provenance relates to an object's origins and the path it has taken over tens, hundreds, and even thousands of years. Establishing provenance—past owners, locations, and types of transactions—addresses issues of attribution, histories of taste, cultural and monetary value, and notions of ownership itself.