Free Family Days
Free Family Days take place on select Sundays from Noon-4 PM. On these days families visiting the museum enjoy live entertainment, create hands-on projects and explore exhibitions with a gallery hunt.
UPCOMING FAMILY DAY:
Sunday, October 13, 2019
Free Family Days at the Nasher Museum are supported by The Forest at Duke.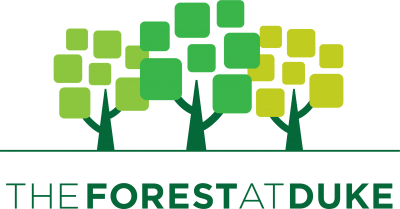 Support for the Nasher Museum's education programs is provided by the Mary Duke Biddle Foundation, the Yukio & Toshiko Nakayama Art Museum Endowment, the Trent A. Carmichael Fund for Community Education, the Fox Family Foundation, the David & Elisabeth Nimocks Foundation, Susan Rosenthal and Michael Hershfield, Lauren and Jared Cosulich, Mindy and Guy Solie, and Gail Belvett.
Events Related to Free Family Day
Upcoming Events
Past Events
Visiting a Museum with Kids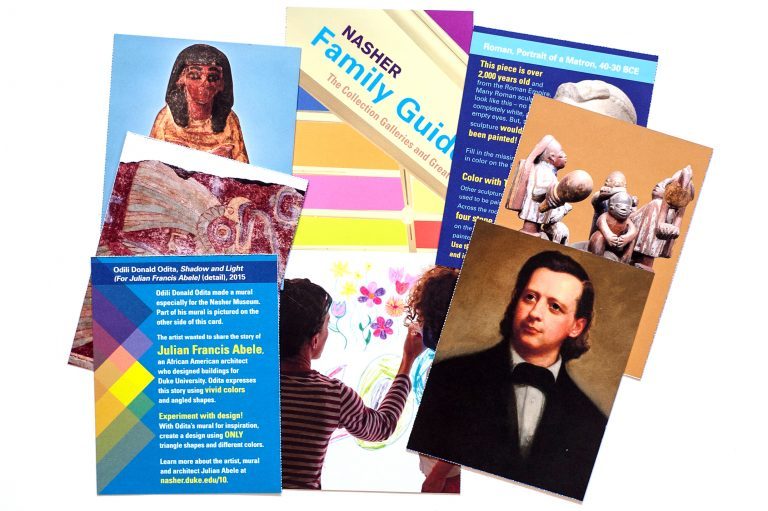 Visual art is a great topic for conversation. We encourage you to talk with your kids about the art you see at the Nasher Museum. Ask them their opinions and share your own. Make sure everyone's ideas and opinions are respected and valued. There's no right or wrong when talking about art!
BEFORE YOU VISIT
What is a museum and why are we going there?
A museum is a place to discover exciting art. Let your kids know why you look forward to the visit. A specific work of art or exhibition? Learning something new? Spending time with one another? Ask kids what they would like to see.
WHEN YOU VISIT
Let your child be the guide.
If you've come to see something specific, start there. If you're not sure where to start, we encourage you to allow your child to be the tour guide. The younger the child, the shorter the visit may be. Regardless of age, be sure to take a break to rest about every 15-20 minutes.
Draw What You See
We invite you to draw with pencils and colored pencils in the Nasher Museum galleries. You can even borrow these materials from the information desk when you visit. Please remember to keep your paper on your lap, on a clipboard or on the floor.
When we draw something, we often slow down and look more carefully than we would otherwise.
Observe, Connect, Create
Asking questions encourages us all to think, make connections and be creative. Start with what your child sees in the art and perhaps move toward a more complex discussion. Don't force it – if your child loses interest, simply move on to another work.
If you're visiting with a child 12 years or older, or a teenager, consider asking questions like, "How does this make you feel?"  Look for visual evidence in the art to support the answers: "What do you see that makes you think that?"
Observation questions:
What do you see?
What colors are there?
How many people/animals/objects do you see?
What do you like/not like? Why?
What makes these works similar?
What makes them different?
Connecting questions:
Have you seen anything like this before (in school, at home, at another museum)?
Did you notice any other works on our visit today that are like this one?
Does this remind you of anything from real life?
Creative thinking questions:
Where do you think these people/animals/objects are from? Where are they going?
Tell me a story about this artwork.
If you could change something about this work, what would you change?
What will happen 10 minutes after this scene?
AFTER YOU VISIT
Reflect on your time at the Nasher Museum together. What do you remember from the visit? What would you like to see again? Did your visit awaken your inner artist? Work together to create art inspired by something you saw.