Free Teacher Workshop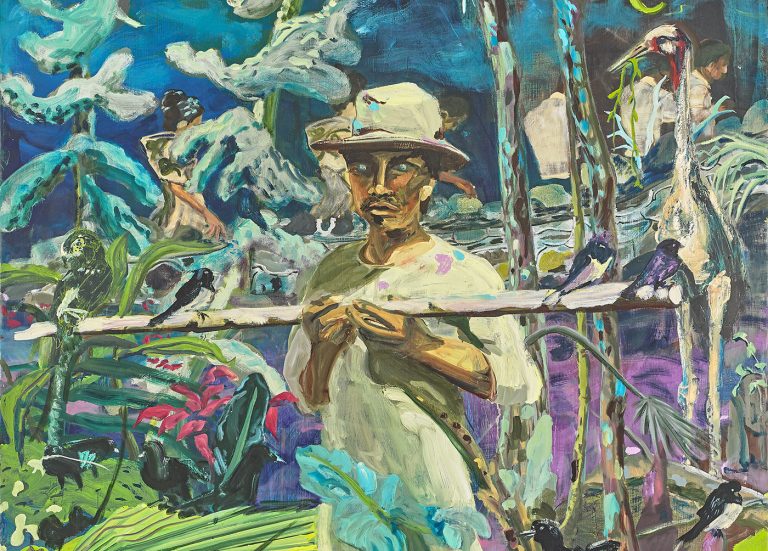 Spirit in the Land
Tuesday, March 7, 2023 | 4:00 – 7:00 PM
Meet us at the Nasher Museum as we celebrate our newest exhibition, Spirit in the Land, a contemporary art exhibition that examines today's urgent ecological concerns from a cultural perspective, demonstrating how intricately our identities and natural environments are intertwined. Through their artwork, thirty artists show us how rooted in the earth our most cherished cultural traditions are, how our relationship to land and water shapes us as individuals and communities. The works reflect the restorative potential of our connection to nature and exemplify how essential both biodiversity and cultural diversity are to our survival.
Join us in the lecture hall at 5:00 PM to hear from the curator of the exhibition, Trevor Schoonmaker, Mary D.B.T. and James H. Semans Director of the Nasher Museum of Art. Meet and mingle with colleagues and Nasher Gallery Guides while you tour the exhibition, participate in activities presented by Duke Gardens, and enjoy free food and drinks, including beer and wine, in the Nasher Great Hall. Also grab some free giveaways!
Participating teachers will receive 0.3 continuing education credits.
The program is free, but space is limited. 
Stay in Touch
If you would like to learn about teacher workshops and programs through the Nasher's Educators listserv, please send an email message to sympa@duke.edu and include "Subscribe Nasher-Teachers" (without the quotes) in the subject or body of your e-mail. To be added to our snail mail list send your name and address to nashered@duke.edu.