Fall 2018 Teacher Workshop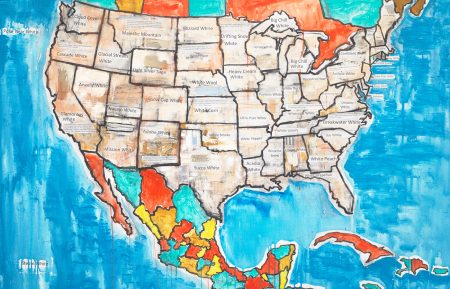 Free Teacher Workshop: People Get Ready
Tuesday, September 11, 4 – 7 PM
Join museum staff and special guests in a celebration of the Nasher's collection as we explore the opening of People Get Ready: Building a Contemporary Collection and get a special preview of photographs from Across County Lines: Contemporary Photography from the Piedmont. Discover exciting ways these exhibitions can be used in your classroom and what to expect when you bring your students on tours. Meet and mingle with colleagues while you create art inspired by the exhibitions with materials supplied by our friends at Jerry's Artarama. Enjoy free food and drink, including beer and wine, in the Nasher Great Hall. Don't miss our door prizes!
Participating teachers will receive .3 continuing education credits. The program is free, but space is limited, please register at the link below.
Stay in Touch
If you would like to learn about teacher workshops and programs through the Nasher's Educators listserv, please send an email message to sympa@duke.edu and include "Subscribe Nasher-Teachers" (without the quotes) in the subject or body of your e-mail. To be added to our snail mail list send your name and address to nashered@duke.edu.