Your Museum Career Starts Now!
Students enjoy many part-time paid positions at the museum. Pay is $10 per hour. Work-study students are welcome.
Work at the Nasher Museum as a Student Gallery Guide!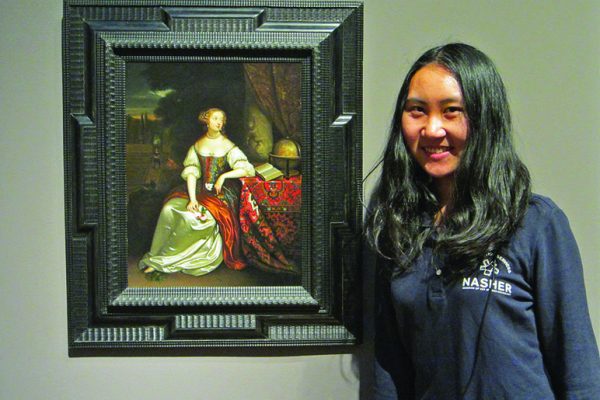 This painting always catches my eye when I enter the gallery. The woman is depicted so elegantly with her silver dress and her pose. I also like how everything in the painting is symbolic, like the plant the woman is stepping on. It's like a puzzle trying to figure out what the details mean.

Yijun Qian, who graduated in December 2016 with a master's degree in engineering management.
Office/Research Assistant
Periodically work-study positions are available with specific museum departments, including curatorial, education, membership, registrar, special events and public affairs.

For information about possible openings please contact Carolyn Watson, HR Specialist, (carolyn.watson@duke.edu) or 919-684-3307.
Featured

Featured

Articles
Caroline Frank's parents gave her a choice: Christmas presents or New Orleans. The Duke senior did not hesitate. She picked the Big Easy, traveling with the Nasher Museum's marketing department in November 2017 for the ope...
Published