Christian Marclay: Video Quartet
The Nasher Museum presented the epic work Video Quartet by London- and New York-based artist Christian Marclay. For this 2002 work, Marclay sampled more than 700 Hollywood films featuring images of hands on keyboards, horns and violins, as well as men and women singing, dancing and making other noises. The artist visited the museum to help oversee installation of the work, which was projected in a 14-minute loop of four enormous videos to create a virtuoso visual and sonic collage.
Marclay laboriously created Video Quartet over the course of more than a year on a home computer. At a fundamental level, Video Quartet serves to remind the viewer, in Marclay's own words, that, "What you see is what you hear."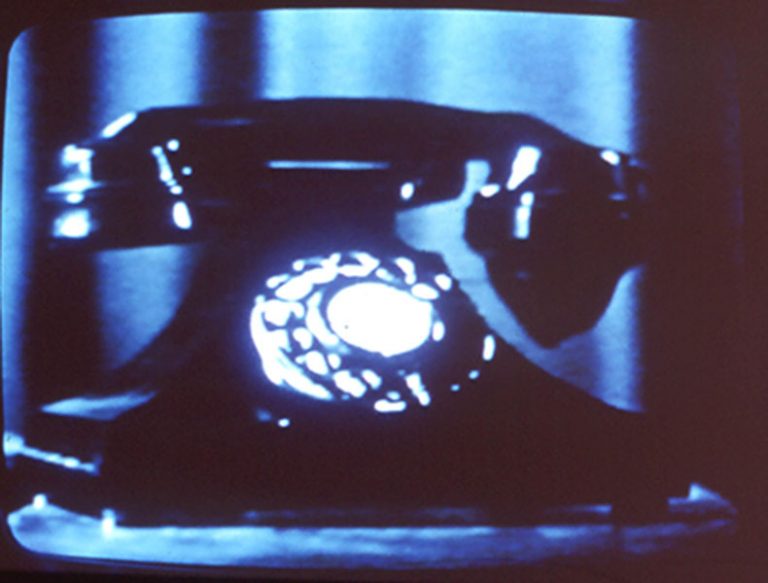 In Video Quartet, sound and image are inextricably related: one is informed by and dependent upon the other. Marclay says, "The image is always part of the sound." This confluence between sound and image propels the narrative in Video Quartet, establishes its moods and charts its emotional trajectory.
An earlier video collage by Marclay, Telephones (1995), is part of the Nasher Museum's permanent collection. In 2010, Marclay created The Clock, a 24-hour real-time-specific video collage in which he splices time-related clips from a century of cinema.
Video Quartet was presented through the generosity of Bill and Ruth True, Western Bridge, Seattle, and Paula Cooper Gallery, N.Y.