Containing Antiquity
October 21, 2010 – April 12, 2015
Containing Antiquity highlighted the great variety of vessels–storage jars, perfume bottles, serving bowls and drinking cups–made and used in the ancient Greek cultural sphere throughout the Mediterranean region, and the decoration and function of these containers. These qualities demonstrate both the unity and the diversity of Greek culture and the interactions of Greek communities with each other and with other Mediterranean cultures, such as the Phoenicians to the east. Themes of the exhibition included the development of types of vessels over time in the major production centers of Athens and Corinth; the use of containers in ritual and everyday contexts; mutual influences of container shapes and decoration in a variety of media, including gold, glass and bronze; and the importance of decorative schemes for conveying Greek myth and reality.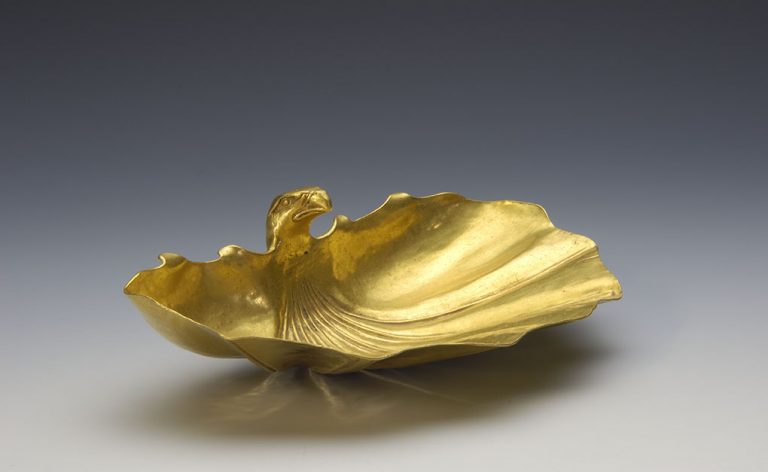 One of the benefits of university museums to students is the chance to work directly with objects and to contribute meaningfully to our understanding and knowledge of this material. This exhibition was designed by undergraduate and graduate students enrolled in a seminar taught in the spring of 2010 by professor Carla Antonaccio in Duke's Department of Classical Studies. The aim of the course was to introduce students to working directly with antiquities, teaching them how to look at, record and analyze objects, how to understand style and manufacture, how to assign a date and trace possible origins and uses for the objects and how to present them to the university community and public. The course also engaged with current debates about the market that brings antiquities to institutions like the Nasher Museum, and the current legal and ethical issues surrounding their acquisition. Every student conducted independent research on selected objects that informed the choices that went into this gallery. Everyone in the seminar collaborated on selecting the objects, creating the groupings and the overarching theme of the exhibition and drafting the text panels.
Support for the exhibition and catalogue came from the Andrew W. Mellon Foundation, an anonymous donor, the Teasley Family Classical Antiquities Endowment Fund, the Department of Classical Studies at Duke University, the John O. and Jeanne Miles Blackburn Endowment, and the Mary Duke Biddle Foundation.