Behind the Scenes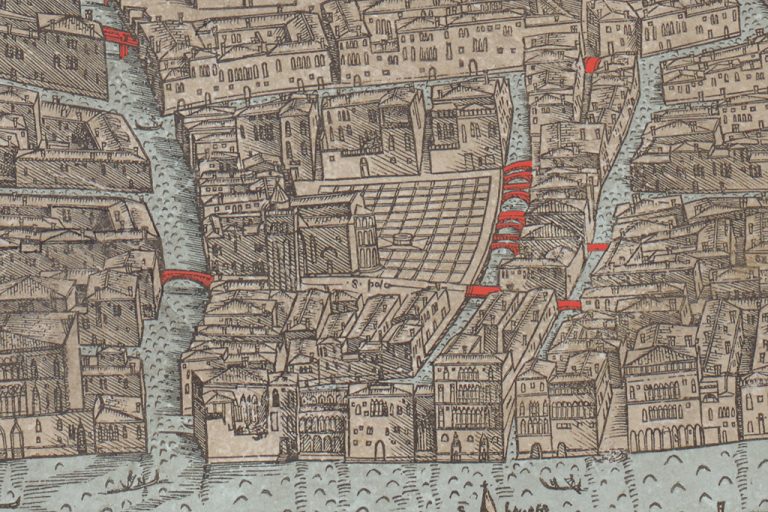 This multimedia, interactive exhibition was three years in the making. Led by Duke art history instructor Kristin L. Huffman, undergraduate and graduate students have formed part of the working team in the Wired! Lab at Duke's Department of Art, Art History & and Visual Studies. Research has explored the changing architecture of Venice, Renaissance printmaking, Venetian trade routes and new digital technologies. At more than nine feet wide, the View of Venice woodcut print was produced with the leading technology of its time—an innovative feat that illuminates at the Nasher the leading digital technology of our own time.
The project included the creation of the largest-ever high-resolution image of the View. This allowed Huffman and her team to explore it in minute detail.
"And guess what? There are people everywhere!" Huffman says. "Viewers can witness men in the masts of the galleons, workers applying varnish to the bottom of ships in the Arsenal, clam diggers in low tide, elegant women about to embark on a gondola, and even a possible romance under a trellis in the gardens of San Giorgio."
Huffman traveled to Venice, where she and Visualizing Venice colleagues were allowed to scan the original wood blocks from which the print was made, now housed at the Correr Museum in Venice.
"Who knows," says Huffman, "we may be able to gain insights into the team of artisans who produced the blocks—presently a mystery."
Many students worked closely with Huffman in the Wired! Lab. Iara Dundas, a Ph.D. candidate in Art History, Laura Moure-Cecchini (G' 16) and Elisabeth Narkin (G '17) helped developed content since the beginning of the project. While many undergraduate students made distinct contributions, Julia Huang, Anne Haueter and Mary Kate Weggeland worked with Huffman since their freshman year.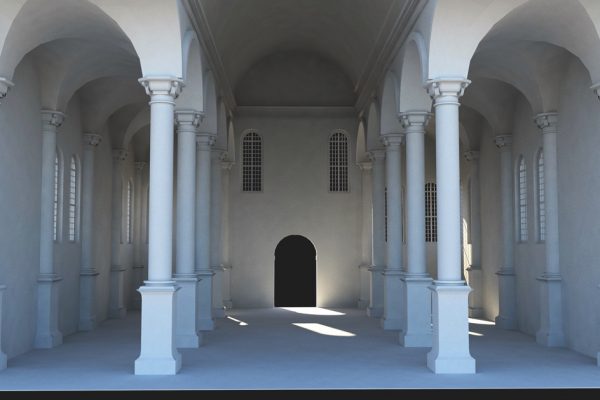 We are bringing Venice and its Renaissance splendor to Duke.

Kristin L. Huffman, instructor of art history at Duke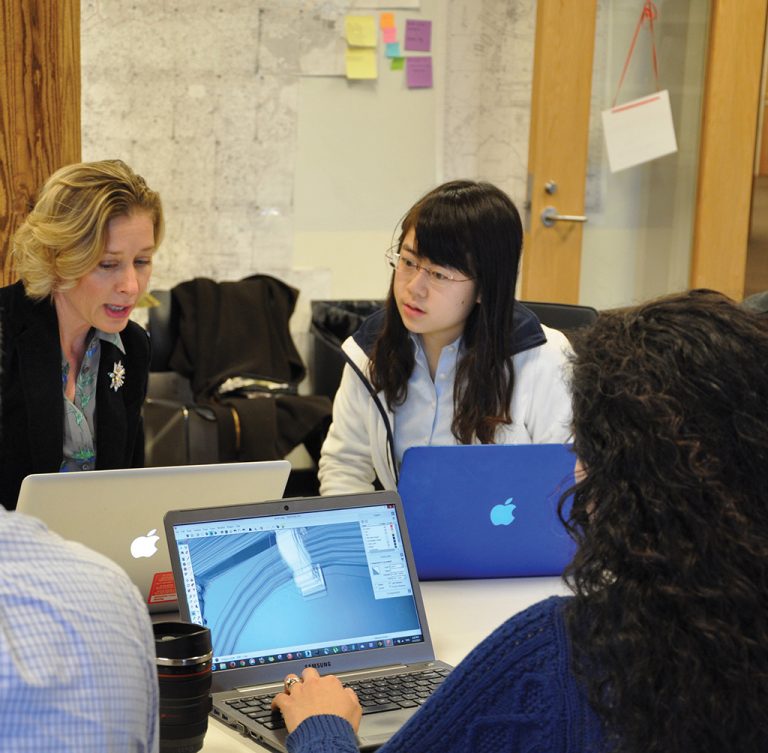 Iara, Laura and Lis conducted on site research in Venice with Huffman, attempting to nd present-day vantage points that de' Barbari may have used to construct his View some 500 years ago.
"Convincing a very generous Venetian priest to grant us permission and scampering up the dark, pigeon-filled and very steep stone stairs to emerge to a breathtaking view of the city," Elisabeth said, "was something I'll never forget."
"Patience and persistence," Iara said, when asked what she learned from this project. "Working with new and continuously advancing technologies and digital modelling programs, the learning curve can be steep at best. Programs will crash and you'll want to cry. But more than once, this work has led to new research questions and insights that would not have been possible any other way."
Along the way, Huffman said, students formed an integral part of the practical decision-making necessary to produce the exhibition, problem-solving when disappointment hit, finding solutions together. "This exhibition has allowed me to combine my passion for Venice with my love of teaching. What more could I ask?"