Longtime Nasher colleague and friend Amanda Kuruc Koelling died after a brief illness on March 8, 2023, in Durham, N.C. She was 46.
Amanda was the museum's chief grant writer, bringing more than $2.7 million in funding from grants and foundational gifts since she joined the staff in 2015. She led museum engagement with the Nasher Museum Friends Board, working with them to reach new audiences, increase the museum's membership and support exhibitions and programs. Amanda was instrumental in planning fundraising galas, special events and unique experiences for museum donors, longtime friends and visitors.
"Words cannot express our profound sadness and shock to lose Amanda, a bright light and beloved member of the Nasher Museum family," said Trevor Schoonmaker, Mary D.B.T. and James H. Semans Director. "She was a tremendous grant writer and we especially loved her joy for life and vivacious spirit. She will be greatly missed as our colleague and friend."
Amanda's role at the Nasher Museum evolved and grew over the past eight years. Most recently, she was named assistant director of development, an invaluable member of the four-person team led by Director of Development Stephanie Wheatley.
"Working with Amanda was a true privilege. Of course she was a fantastic grant-writer and relationship-builder; she always had strategic insights." Stephanie said. "But more than that, Amanda was a rare combination of empathetic listener and instigator of mischief. She kept us from taking ourselves too seriously, and her joy was infectious. She simply radiated generosity – with her time, her possessions, her love. We miss her deeply."
Before Amanda came to Duke in 2015, she was the associate director of development at the University of North Carolina in Chapel Hill. Previously, she worked as the membership director and family partnership campaign manager for the North Carolina Coastal Pines branch of the Girl Scouts of America. Amanda attended University of the South in Sewanee, Tenn., and went on to the University of Illinois Chicago, where she earned a bachelor's degree in art history.
Amanda is survived by her husband, Joseph Koelling; daughter Eloise; stepchildren Dalia and Benjamin; parents Joan and John Kuruc; brother Chris Kuruc and her grandmother Joan Blake of Pinehurst, NC.
Read Amanda's obituary in The News & Observer.
"I am so very grateful to have known Amanda Kuruc, my beautiful and happy friend with the ready smile, the grand gesture, the hilarious greeting card, the big idea—she always came through with whatever we (her friends and loved ones) needed at any given moment. No wonder she identified with unicorns: She was a magic person like no other. I do not know how to process her sudden death except to always try to make her proud of me. In the words of artist Dario Robleto: 'Love survives the death of cells.' " — Wendy Page Hower, Director of Engagement and Marketing at the Nasher Museum
"Amanda was so thoughtful—I remember her coming by my office once and gently disapproving of the generic dry-eye drops I kept near my computer monitor. Not a day later, she had gifted me two packs of very nice quality eyedrops and brought them to me. She was the kind of person who had so much compassion she wanted you to start feeling more comfortable immediately.  It was a small gesture, but spoke to a warmth and kindness that I will never forget." —Mimi Luse, Manager of Special Events
"Amanda was a lot of things to a lot of people and in whatever role we knew her, from whatever vantage point, she stood apart as someone special. I first met Amanda eight years ago, just as we were both beginning our time at the Nasher. Her workplace abilities and charismatic personality were readily apparent and those first few months marked the beginning of a longstanding friendship and professional partnership. It was a privilege for me to have been a part of Amanda's life. Although much too short, hers was a life well lived. She was a determined visionary and a collaborative, goal-oriented, caring person who loved life and all that it offered.
"Amanda's contributions were powerful and her work ethic was more than remarkable. Energy, humor, commitment, and integrity are all words that begin to capture my image of Amanda. She was one of a kind and will be sorely missed, but never forgotten as a colleague and friend to all who were fortunate enough to have known her."
—Tracey Lannon, Annual Fund and Membership Officer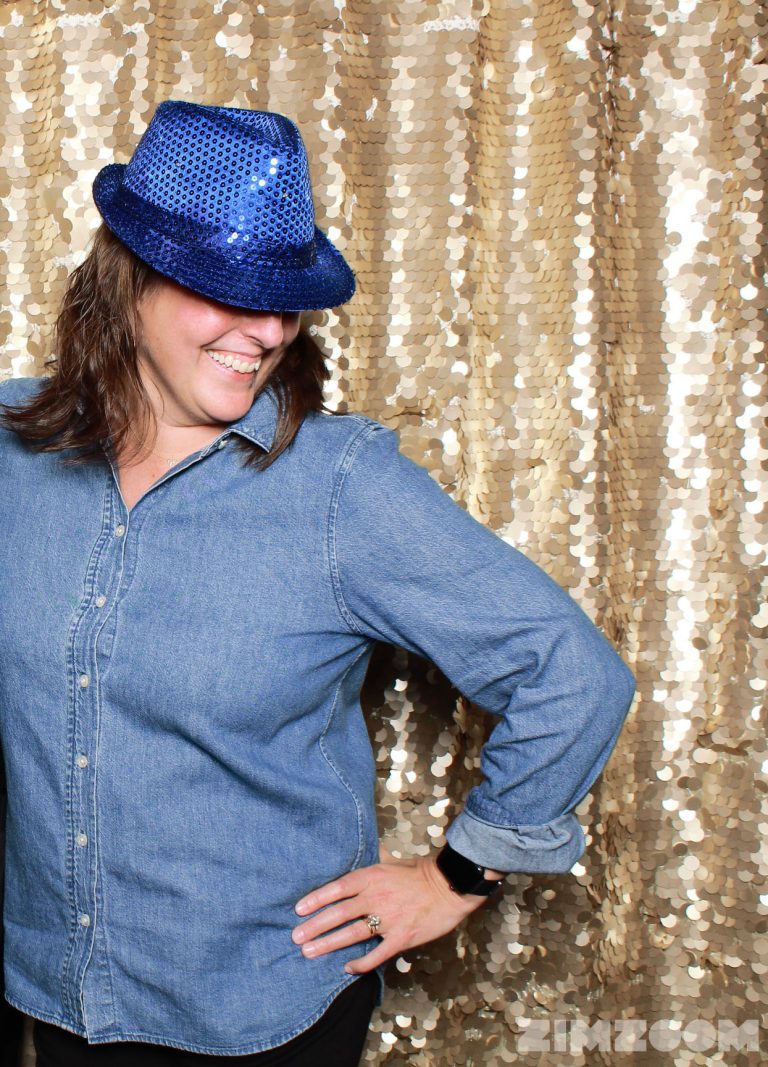 "I am so grateful to have had Amanda as a teammate. I will deeply miss her quick wit, joy, sarcasm, sincerity, sense of humor and warmth. She radiated light and positivity and immediately made me feel like family. Though our time together was all too brief, it left an indelible impression on me. I will forever be grateful for the opportunity to work with her."
—Sydney Steen, Development Coordinator