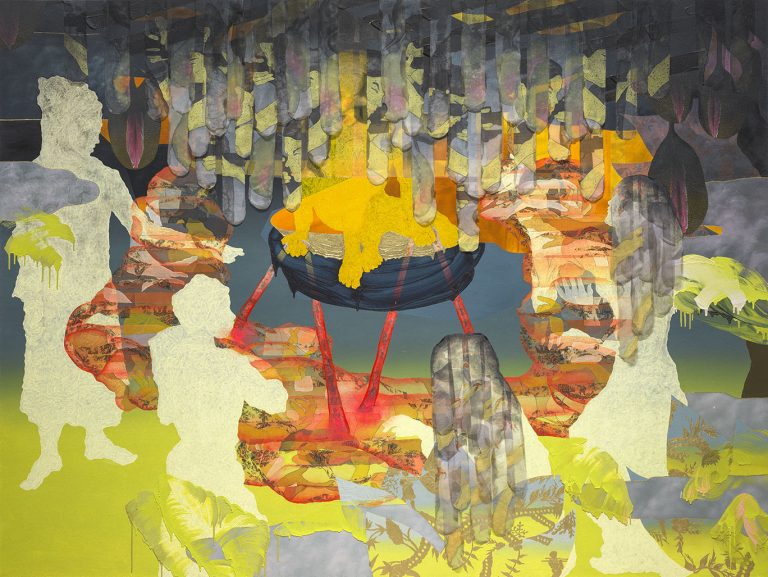 My Mother She Fell from the Sky is the first work by North Carolina artist  Lien Truong to enter the museum's collection.
In thickly-layered, gestural oil paintings adorned with flowing, hand-painted silk strips, the artist constructs compelling and visually arresting narratives that toggle between the past and present.
Lien Truong was born is Saigon, Vietnam, and fled with her family in 1975 during the fall of Saigon. For the artist and her family, the American conflict in Vietnam was another chapter in the long history of Western colonial violence and paintings such as My Mother She Fell from the Sky are a response to this history. Truong earned her MFA from Mills College, Oakland, where she studied closely with Hung Liu, an artist whose work is in the Nasher's collection and with whom she shares a critical eye toward perceptions of Asian cultures.
In addition, the gallery below showcases several works from the collection that explore similar themes to Truong's work.