The fact that the conference was held at the Nasher Museum was particularly powerful. … The Nasher clearly has created a set of programs that are of such substance and such importance to the community. So it seems like really quite a perfect place for a conference like this. The reason I was so excited to be invited was the opportunity to speak with a like-minded audience, and to learn from that audience. It's a once in a lifetime [experience].

Susan Shifrin, conference participant
First Symposium includes Experts in the Field
In June 2017, the Nasher Museum hosted the first Museums and Dementia Symposium for more than 70 museum professionals from 23 states and three countries. The symposium shared best practices in programming for visitors with memory loss and spotlighted the Nasher Museum's Reflections program.
Conference speakers included Damon McLeese, executive director of Denver Access Gallery; Laurel Humble, associate educator for community, access and school programs at the Museum of Modern Art in New York; Susan Shifrin, founder and executive director of ARTZ Philadelphia; and Kathleen A. Welsh-Bohmer, Ph.D., director of the Joseph and Kathleen Bryan Alzheimer's Center at Duke.
Support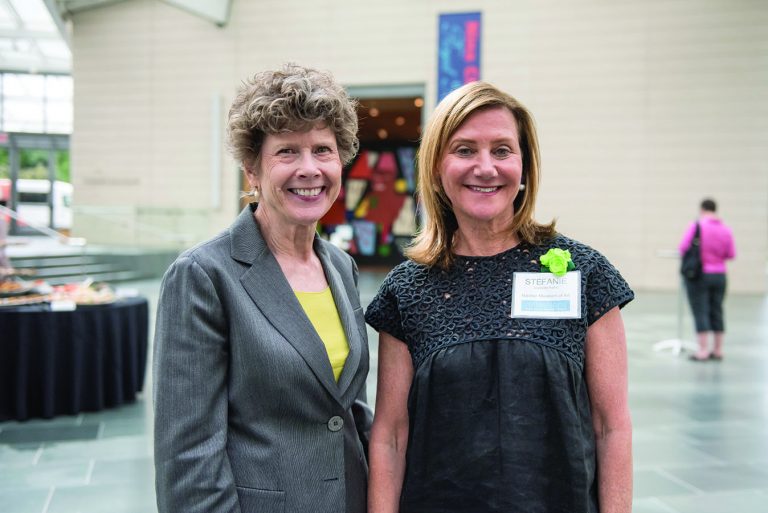 The Museums and Dementia Symposium was generously funded by the Carlyle Adams Foundation. Reflections: The Nasher Museum Alzheimer's program is made possible by Stefanie and Doug Kahn in honor of their fathers, Donald Schneider and Mike Kahn; and Chrissey Hunt.
Featured

Featured

Video
by Nasher Museum | Duration 71m 40s | Published
Featured

Featured

Video
by Nasher Museum | Duration 76m 52s | Published
Featured

Featured

Video
by Nasher Museum | Duration 49m 44s | Published