Duke and Colby Receive Lichtenstein Gift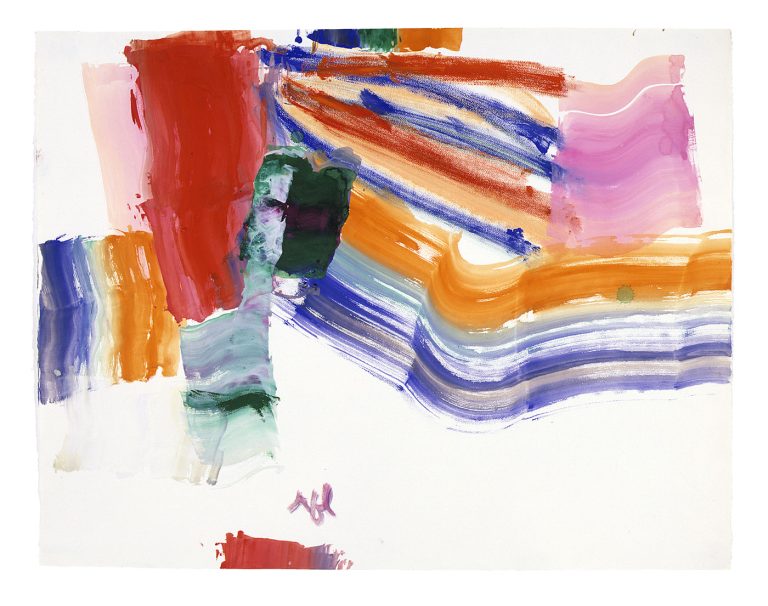 The Colby College Museum of Art and the Nasher Museum of Art, which co-organized the scholarly traveling exhibition Roy Lichtenstein: History in the Making, 1948-1960, have received an important gift of early works by Lichtenstein, including Composition (c. 1955), a seminal mixed-media sculpture, which will be shared between the institutions.
The Roy Lichtenstein Foundation gave the gift in celebration of the centennial of Roy Lichtenstein. In addition to Composition, Colby received a sculpture and six paintings, and the Nasher received a sculpture and seven paintings. These works from early in the artist's career were created when Lichtenstein was evoking mythic narratives and archetypes on national themes, as seen in Washington Crossing the Delaware I (c. 1951) and Death of the General / Death of a General (c. 1951) gifted to Colby, and Washington Crossing the Delaware II (c. 1951) and Weatherford Surrenders to Jackson (c. 1953), gifted to the Nasher. The museums anticipate that these newly acquired paintings and sculptures will help advance their academic mission, opening new possibilities for multidisciplinary learning and research and student and public engagement, and better tell the story of art of the United States during the mid-twentieth century.
Roy Lichtenstein Foundation Donates 186 Artworks to Five Museums Ahead of Artist's Centennial
The Roy Lichtenstein Foundation has donated 186 artworks to four American museums and one European institution to celebrate the late artist's centennial anniversary of his birth this October.
The receiving institutions are the Colby College Museum of Art in Waterville, Maine; the Nasher Museum of Art at Duke University in Durham, North Carolina; the Los Angeles County Museum of Art; the Whitney Museum in New York; and the Albertina in Vienna.
ARTnews