Incubator Gallery
Kara Walker: Harper's Pictorial History of the Civil War (Annotated)
October 01, 2016 – March 06, 2017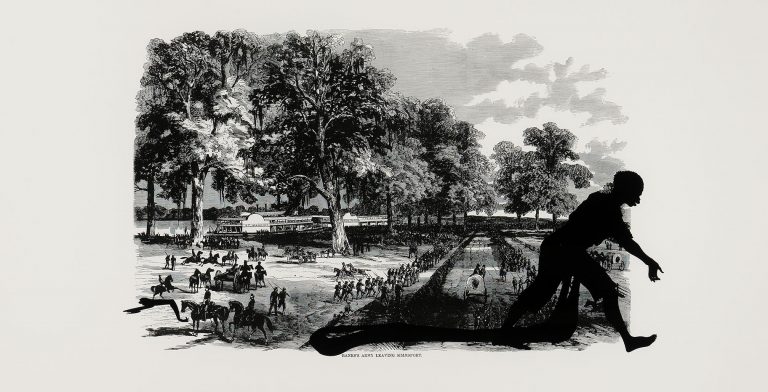 The Nasher Museum presented Kara Walker: Harper's Pictorial History of the Civil War (Annotated), in the Incubator Gallery as part of The Collection Galleries.
Kara Walker creates challenging works that address the legacy of slavery in American culture by invoking racial and gendered stereotypes and myths. This series of 15 prints features Walker's signature black silhouettes layered over illustrations first published in Harper's Pictorial History of the Civil War. Walker's annotations draw attention to people, events and issues that have long been overlooked. In this way, the artist activates the past in order to confront the reality of racial conflict and violence that still persists in the United States today.
The Nasher Museum invited faculty, staff and students from across the university to respond to Walker's work in written, oral and performative forms.